$0 Benefits That Help You Stay Healthy and Active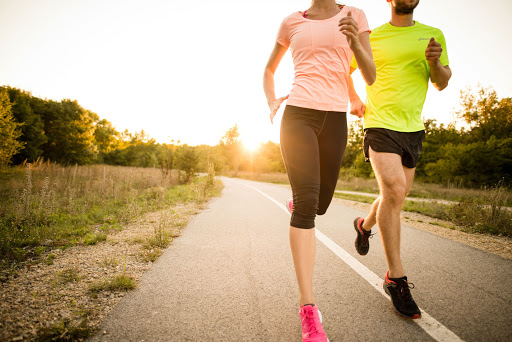 Melissa Cummings, BCBSRI executive vice president and chief customer officer
The world has definitely changed in the last year, but one thing that hasn't changed is Blue Cross & Blue Shield of Rhode Island's commitment to the health and well-being of our community.
The COVID-19 pandemic has highlighted the need to protect the health of older Rhode Islanders, who are at higher risk for complications. That's why we offer many temporary benefits to make it easier for Medicare members to get the care they need—with no added worries about cost. We eliminated copays on many important services through the end of 2020, held virtual fitness classes through Facebook Live, and provided meal delivery to those with a COVID-19 diagnosis. We know there's more work to do, but every day I'm energized by the resilience of Rhode Islanders—and proud to be part of a company that is helping our community get through this time.
Choosing a Medicare plan for 2021
With Medicare's Annual Election Period now in full swing, you really want to choose a plan that works for your life. I often suggest that you start by creating a list of the healthcare services you expect to need next year and then compare benefits based on that list.
Convenience and flexibility are more important than ever, and you'll find lots of both in our 2021 BCBSRI Medicare Advantage plans. Our plans include $0 benefits for telehealth, $0 rides to your doctor and senior centers, and a $0 fitness benefit that includes both a national gym membership and home fitness kits.
We've also enhanced our over-the-counter benefit, so you'll get a debit card loaded with $25-$200/quarter—the amount depends on your plan—to buy a wide range of health-related items online or at stores such as Walmart, Dollar General, Family Dollar, Rite Aid, Walgreens and CVS Pharmacy®. Many members have told us how much they're looking forward to using their new debit card!
We're also excited to bring back our BlueCHiP for Medicare Value plan, which has a $0 premium. We've kept all the $0 benefits that our members loved this year—like labs and X-rays, drug deductibles and generic prescription drugs—as well as the $200 wellness reimbursement toward your favorite healthy activities, from fitness equipment to sports lessons to weight-loss programs. And we've even added reduced copays for acupuncture and a $50 reimbursement for a caregiver who helps you with your household or transportation.
Local and happy to help
In this unique year, we're offering safe and convenient ways to find information about your plan options. You can visit bcbsri.com/medicare to compare plans, get recommendations, and apply.  
Through our new interactive site, you can watch videos to learn about benefits, schedule a one-on-one appointment, or RSVP for a virtual meeting. If you prefer to attend an in-person meeting, it would be great to see you. And of course you can call us, seven days a week, at 1-800-505-BLUE (2583) (TTY: 711). The last day to enroll is December 7.
I also wanted to let you know that if you're currently a BCBSRI Medicare Advantage member, your plan will automatically renew. It's that easy! Having one less thing to worry about, especially now, can make such a difference.
If there is anything you need, we're here for you. It's what we live for.