15 nonprofits win $3.25 million to address opioid use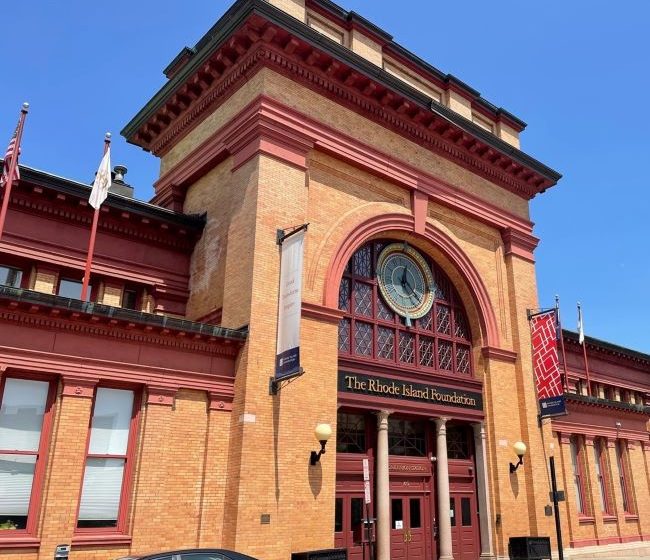 Grants are fully funded with proceeds from the state's Opioid Settlement Agreement
The McKee Administration's Executive Office of Health and Human Services and the Rhode Island Foundation announced $3.25 million in grant funding to 15 nonprofit organizations, including the Woonsocket Prevention Coalition, to address opioid use, treatment and prevention. 
"The grants are fully funded with Opioid Settlement Agreement dollars," said Governor Dan McKee. "I am pleased that these funds will address Rhode Island's prevention priorities – preventing overdoses, overdose deaths and opioid misuse by identifying, developing and evaluating multi-level strategies and interventions." 
"The Executive Office of Health and Human Services was thrilled to partner with the Rhode Island Foundation to quickly provide these critical funds to community organizations best positioned to save lives," said Acting Secretary Ana Novais. "By working together, we are addressing health disparities in our response to this crisis." 
Rhode Island's 
Opioid Settlement Agreement states that all the funds will be directed to opioid abatement – including expanding access to opioid use disorder prevention, intervention, treatment, and recovery. 
"This office has engaged in a years-long effort against numerous opioid manufacturers, distributors, and consultants in courtrooms in Rhode Island and elsewhere for a single purpose: to hold those companies accountable for deceptively peddling highly addictive narcotics to Rhode Islanders and to recover as much money as possible to fight the ongoing opioid crisis they caused," said Attorney General Peter F. Neronha. "That effort returned over a quarter billion dollars in cash and life-saving medicine to Rhode Island for opioid prevention, treatment, and recovery – and I'm pleased to see these latest efforts by our colleagues at EOHHS, partnering with the Rhode Island Foundation, to get these funds out into the community where they can be put to good use. Our office will continue to fight for Rhode Islanders, and for the resources needed to continue this important work."
"Opioid use disorder is so pervasive that this epidemic affects nearly every Rhode Islander in some way. "These grants directly impact and benefit organizations that are focused on expanding access to prevention, intervention, treatment and recovery," said Neil D. Steinberg, the Foundation's president and CEO. "As the state's community foundation, we are pleased to be a partner in distributing these much-needed dollars and look forward to seeing their impact."  
The following organizations will share $2.5 million in the Community Prevention Services for Youth Opioid Mitigation category, which supports evidence-based or evidence-informed community-based opioid prevention services targeted towards children and youth up to age 21. 
·    Coastline EAP
·    Providence Children and Youth Cabinet
·    Rhode Island Sports Union  
·    Substance Use and Mental Health Leadership Council of RI and Youth Pride Inc.
·    The Providence Center 
·    The Rhode Island Alliance of Boys & Girls Clubs 
·    Woonsocket Prevention Coalition 
The Woonsocket Prevention Coalition will use its grant to train and engage local students to provide Naloxone training to teens and adults, as well as to assist with Naloxone distribution within their schools and the community. The plans include creating materials, videos, media campaigns and presentations targeting students, school administrators, elected officials, parents and community members.
"Recently, a number of youth from Woonsocket began meeting weekly and discussing recent events within their schools and the city regarding the opioid overdose crisis, as well as recent violence, and the importance of prevention," said Lisa Carcifero, executive director. "They quickly realized they needed support from our staff, supplies, materials and equipment as well as training on how to create their messaging, find their voice and lift their voice through advocacy within their schools, community and state."
The following organizations will share $750,000 in grants in the Capacity Support for Opioid Use Disorder and Overdose Prevention, Harm Reduction, and Recovery Agencies category, which supports small, grassroots nonprofit organizations that are carrying out key opioid mitigation activities.  
·    Access To Recovery  
·    Bridgemark
·    Justice Assistance  
·    MAP Behavioral Health Services  
·    Project Weber/RENEW 
·    2nd Act Org 
·    Strategic Prevention Partnerships
·    VICTA Life
MAP Behavioral Health Services in Providence will use its grant to add two full-time counselors to provide culturally competent, opioid-related, substance use disorder care in a diversified environment. The organization estimates it serves more than 200 clients a year.
"Our clinicians come from a wide range of ethnic and socio-economic backgrounds that facilitates the rehabilitation and recovery of its clients. Their individual and group therapy sessions represent the cornerstone of activities that have a major positive impact on client recovery and long-term sobriety," said Lionel Fernandez, CEO and executive director. "Indeed, several clients who were formerly incarcerated for using and through rigorous counseling, medication administration, and behavioral healthcare have found housing and economic stability. Accordingly, this has prevented costly reincarceration and expensive emergency healthcare utilization. Further, MAP has steered several adult males into a responsible livelihood that has created a highly positive impact on their family structure."