401Gives Sets New Highs Across the Board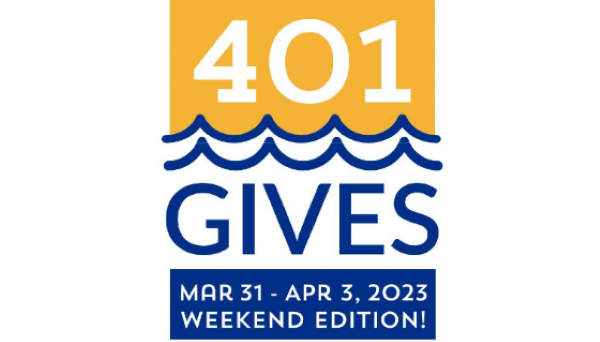 2023 becomes the most successful 401Gives yet, with record numbers reached for total dollars raised, nonprofits helped, donors, and gifts made
Providence, R.I. (April 3, 2023) – 401Gives has reached new heights, setting record highs in every way in its fourth year. As the major philanthropic effort comes to a close at 6 p.m. today, it will go down having raised more money for more nonprofits than ever before – the result of more donors making more total gifts than any previous year.
As of 3 p.m., 401Gives has raised $3,171,317 for 545 local organizations. The total reflects a staggering 22,704 gifts made by 14,482 individual donors.
"This is simply awesome," said Cortney Nicolato, United Way's president and CEO. "We come into 401Gives each year with a lot of optimism, and the incredible generosity of Rhode Islanders never, ever disappoints. It truly goes to show how important and how impactful our nonprofits are to our state and to the lives of our neighbors. Right now, local nonprofits have more than three million dollars to support their work that they did not have just a few days ago, and that's extremely powerful!"
Not only does 401Gives generates immediate returns, there's also long-term impacts for nonprofits, which this year enjoyed its first-ever "Weekend Edition." Thanks to the effort's broad reach and its organic spread across social media, participating organizations benefit from being introduced to new donors who often become consistent, regular supporters of their work.
For the second year in a row, Foster Forward is leading the pack with $184,713 raised, followed by Audubon Society of Rhode Island at $127,728 and Children's Friend at $89,473. Rounding out the top 5 is the Dr. Martin Luther King Jr. Community Center in Newport at $67,558 and School One with $63,222. A total of 71 nonprofits have raised $10,000 or more, while an impressive 148 have topped $5,000. The Alliance of RI Southeast Asians for Education leads the way in total gifts received with 626.
401Gives is powered by United Way and supported by presenting sponsor Papitto Opportunity Connection. The Rhode Island Foundation offered two challenges, matching the first $25,000 in donations made during the 6 a.m. and 12 p.m. hours of March 31. On the final day of 401Gives, Papitto Opportunity Connection issued its own $20,000 challenge, adding $20 to every gift made (minimum $5) until the funds were used up.