A critical blood supply shortage – it's our time to help our fellow Rhode Islanders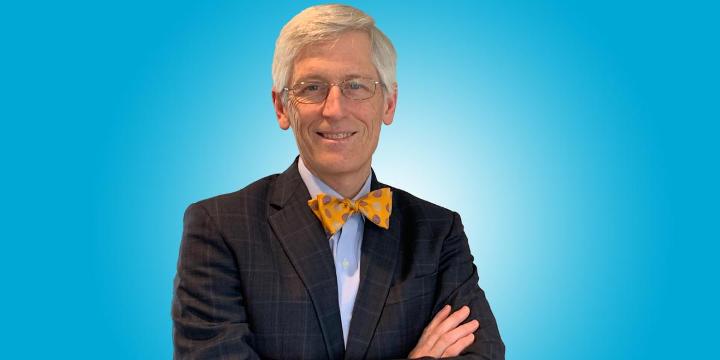 by Matthew J. Collins, M.D., M.B.A., BCBSRI executive vice president and chief medical officer
January represents many things…a new year, a clean slate, and a fresh start for so many of us. In a way, donating blood offers the same – it can offer a new beginning and the gift of life for those who need it.
January is National Blood Donor Month, when we call attention to the importance of donating blood. Unfortunately, right now the need has never been greater. At the time of this writing, the Rhode Island Blood Center (RIBC) reports that our region is under a blood emergency, the third since the start of 2021. This means that the supply of blood is only at a one- or two-day inventory, well below the ideal seven-day inventory.
It's typical to see seasonal decreases in blood supply around the holidays, as people are busier and travel more. But this year, with the ongoing COVID-19 pandemic – and specifically with the onset of the Omicron variant and further instability in our healthcare landscape – turnout of blood donors has decreased even further. And it's not just a local problem – blood centers across the country are suffering from shortages that have existed for most of the pandemic, since early 2020. Prior to the pandemic, healthcare facilities would rely on the national blood surplus to offset regional shortages, but this year there isn't a national surplus.
Besides fear of COVID-19 infection, we're seeing things like donor fatigue; fewer blood drives, especially in corporate and academic settings with so many still working and learning from home; donor cancellations or no-shows due to temporary quarantines or again, fear; and confusion over blood donor eligibility due to vaccination status (people can donate regardless of vaccination status).
So, what can you do? You can visit the RIBC's "Ways to Give" page to learn more about blood donation. You can remind your friends and family about the critical need for blood donation and reassure them about how easy and safe it is. It's one of the easiest ways for people to help others and ensure that our hospitals have enough life-saving blood on-hand for those who need it.
I'll leave you with a little history lesson tied to this important subject and relevant in the month that we celebrate the memory of Dr. Martin Luther King and look ahead to Black History Month. He may not be widely known, but Charles R. Drew was an African American physician who is considered the "father of blood banking." He made groundbreaking discoveries in the storage and processing of blood plasma for transfusion and organized the first large-scale blood bank in the United States. Dr. Drew also directed the blood plasma programs for the U.S. and Great Britain in World War II, until resigning after a rule that the blood of African Americans would be segregated. He's just one example of a pioneering African American physician who can and should inspire us.
Let's work together to start this year off right. Learn more about blood donation and make a real difference in the lives of others. Together, we can make sure Rhode Islanders are one step closer to a safe and healthy 2022.