AAA Challenges Drivers to Change Habits on Slow Down Move Over Day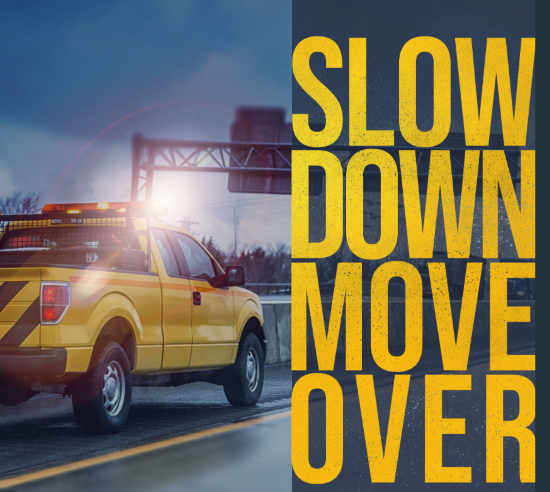 Providence, RI, October 19, 2023—With nearly a quarter of Americans still unaware of Move Over laws in all 50 states, AAA Northeast is observing National Move Over Day on October 19 of this year asking drivers to challenge themselves to always slow down and move whenever they see any vehicle on the side of the road, whether it be a police car, fire truck, tow truck, or even a private vehicle.
AAA has also created a short Slow Down, Move Over quiz for drivers to assess their knowledge of this law.
Being on the side of the road is dangerous for everyone. According to data from the National Highway Traffic Safety Administration, nationwide, nearly 1,900 people died on the side of the road while out of a disabled vehicle between 2017 and 2021.
Move Over laws require drivers to slow down and change lanes (if it is safe to do so) whenever first responders and emergency vehicles are on the side of the road. Some states have passed or are considering expanding the law to include damaged and disabled vehicles, which AAA actively supports.
"AAA research shows that even people aware of moving laws often underestimate how risky it is to be on the side of the road just feet from fast-moving traffic," said Mark Schieldrop, lead spokesperson for AAA Northeast. . "By accepting the challenge to slow down and move, a driver is taking the power to save lives and reduce the frequency of unnecessary deaths on the road."
AAA research shows that while most people are aware of the law, a surprising number do not recognize the risk emergency workers face on the road while doing their jobs. Forty-two percent of drivers who do not comply with Move Over laws indicated that they thought their behavior was either dangerous or not at all dangerous. Additionally, 15 percent report that they do not know the consequences or penalties for violating the Move Over law.
On average, two first responders die each month from accidents while working on the road.
Highway accidents are notoriously deadly for crane workers. Government data shows that crane suppliers die at a rate of nearly 43 deaths per 100,000 workers, compared to just three for all other industries.
To protect people working or stranded on the road, AAA suggests the following for drivers:
• Stay alert, avoid distractions, and concentrate on the task of driving.
• Be alert for situations where emergency vehicles, tow trucks, utility vehicles, or disabled vehicles are stopped on the side of the road.
• When you see these situations, reduce your speed and, if possible, move one lane away from people and vehicles stopped on the side of the road.