AAA HONORS CRANSTON POLICE DEPARTMENT FOR OUTSTANDING TRAFFIC SAFETY ACHIEVEMENTS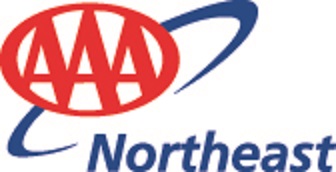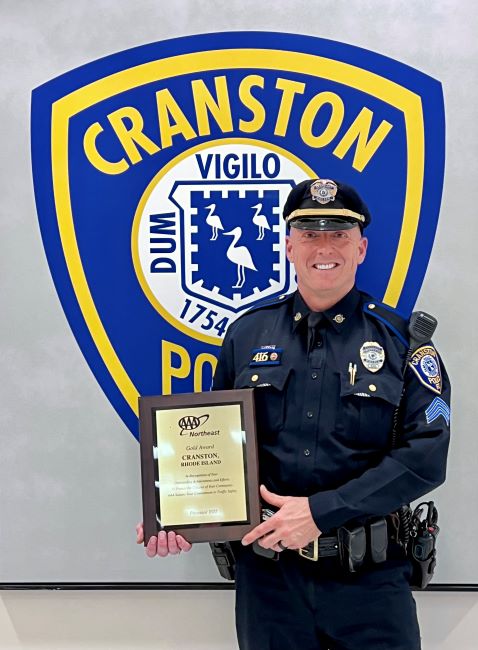 Photo:  Traffic Division Sergeant James Needham accepted the award on behalf of the department.
January 27, 2023, Providence, RI -Law enforcement, traffic safety stakeholders, and local "traffic safety heroes" were recognized for their outstanding achievements in 2022 through the annual AAA Northeast Community Traffic Safety Award program. These awards honor those who work to maintain safety on our state's highways and roadways and educate their communities on matters of traffic safety.
The Cranston Police Department was recognized, earning a AAA National Gold award from AAA Northeast for outstanding education and outreach efforts within the community to protect and engage citizens.
"Colonel Michael Winquist is committed to ensuring the Cranston Police Department takes a holistic approach to traffic safety. It begins with community policing efforts such as free car seat check events for parents, the implementation of pedestrian safety programs beginning in elementary school, School Resource Officers working collaboratively with students, and the department offering monthly defensive driving courses for older drivers. They embark on traffic studies and work with the Rhode Island Department of Transportation on projects and programs using data and citizen engagement to plan for safety improvements using the safe system approach. The Cranston Police Department employs a multitude of strategies and programs to foster safety for drivers, cyclists, and pedestrians that reach far beyond traffic enforcement. Most importantly this department seeks continuous improvement and solutions that involve the Cranston community," said Diana Gugliotta, Director of Public Affairs, AAA Northeast.