AAA: Rhode Island Gas Prices Down Four Cents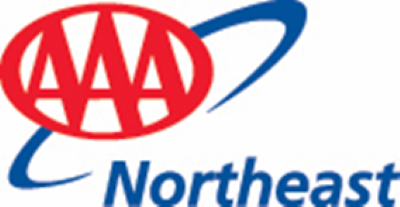 Providence, R.I., Nov. 20, 2023— With Thanksgiving fast approaching, the price of a gallon of gas in the Northeast is steadily declining despite a recent demand spike ahead of the holiday.
With prices in eleven states near the Gulf Coast now averaging below $3 a gallon, gasoline in New England remains more expensive partly because of ongoing maintenance at key oil refineries that service our region.
Rhode Island's average gas price is down six cents from last week ($3.38), averaging $3.34 per gallon. Today's price is 21 cents lower than a month ago ($3.55), and 42 cents lower than Nov. 20, 2022 ($3.76. Rhode Island's average gas price is four cents higher than the national average.
"Drivers this Thanksgiving can expect cheaper gas compared to last year, but pump prices in New England are still above the national average for now," said AAA Northeast Senior Spokesperson Mark Schieldrop. "The gap between the regional and national averages could narrow when production returns to normal levels after the holiday."
AAA Northeast's Nov. 20 survey of fuel prices found the current national average to be six cents lower than last week ($3.36), averaging $3.30 a gallon. Today's national average price is 25 cents lower than a month ago ($3.55) and is 37 cents lower than this day last year ($3.67)
| | | | | |
| --- | --- | --- | --- | --- |
| Region  | Current Price* | One Week Ago  | One Month Ago  | One Year Ago  |
| Rhode Island | $3.34 | $3.38 | $3.55 | $3.76 |
| Massachusetts | $3.42 | $3.46 | $3.62 | $3.81 |
| Connecticut | $3.49 | $3.44 | $3.64 | $3.71 |
*Prices as of Nov. 20, 2023