AAA TRAVEL VIRTUAL MARKETPLACE IS BACK AS TRAVEL ADVISORS OFFER ADVICE IN VACATION PLANNING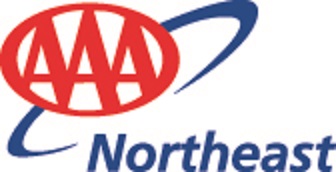 In the wake of the pandemic, a recent AAA Northeast survey showed that 89% of respondents considered the role of a travel advisor more valuable than ever before and more than half reported they are likely or very likely to book their future vacations with a travel advisor. This marks a significant increase from travelers who previously booked themselves or combined their own efforts with those of a travel agent.
In light of that statistic, now is the perfect time for travelers to mark their calendars for the AAA Travel Virtual Marketplace, returning next weekend, January 21 – 23. At this free virtual event, vacation shoppers will gain access to unbeatable travel deals, exclusive AAA member benefits and professional travel advisors.
"While the pandemic is still impacting how, where, and when we can travel – we know there is pent up demand to get out and go," said Chelsea San Martino, director of travel marketing at AAA Northeast. "Part of our responsibility is educating our members on where they can safely travel to now and in the near future, so they feel confident on the road ahead. Our Virtual Travel Marketplace allows members to shop for great travel deals, learn about safe travel guidelines and connect with an advisor to book their next trip. Inventory of popular trips, itineraries or departure dates are already filling up fast, so we want or members to get first pick for their next great vacation."
The top reasons why members seek the guidance of travel advisors are:
·    They provide peace-of-mind and handle all the details
·    To access travel discounts, rewards, or upgrades
·    To access information that can't be found online and to help to sort through cancellation policies and COVID-19 restrictions
·    To get personalized travel recommendations
·    Explain travel insurance options
There is plenty to be inspired by at the virtual event – with 30 vendors and 50 different presentations representing everything from North American discoveries and international explorations to tropical getaways. There is something for everyone.
Here is a list of a few of the many offers that you can expect at the show:
·       Save up to $800 per stateroom and plus up to $400 onboard credit on select river cruises
·       Save up to $700 on all international tours or 15% on domestic guided tours
·       2-for-1 airfare to Ireland and Britain
·       Save up to $1,000 per person on Ireland private driver tours
·       Receive up to $200 onboard credit PLUS bonus gifts on ocean cruises
·       Save up to $200 per couple on select worldwide vacations
During the show attendees can anticipate unbeatable travel deals, limited time offers, exclusive member benefits, and booking incentives of up to $400 cash back at time of departure or up to $800 in future travel credit. Plus, there will be giveaways throughout the event including gift bags, travel credits, luggage, hotel stays and more. Now, more than ever, is the time to book your next vacation with the help of a AAA Travel advisor. They can help you get the best deals, redeem any outstanding travel credits from cancelled trips, explain the value of travel insurance, sort through the new travel landscape and make sure you feel protected so you can travel confidently.
AAA Travel Virtual Marketplace is being held Friday, January 21 from 2 p,m, to 6 p.m., Saturday, January 22 from 9 a.m. to 5 p.m. and Sunday, January 23 from 10 a.m. to 3 p.m. Travel Marketplace is open to all, but additional member benefits and discounts are available to AAA members. Registration is FREE! Register today at AAA.com/Marketplace