Abt Associates Chosen by McKee Administration to Develop Statewide Housing Plans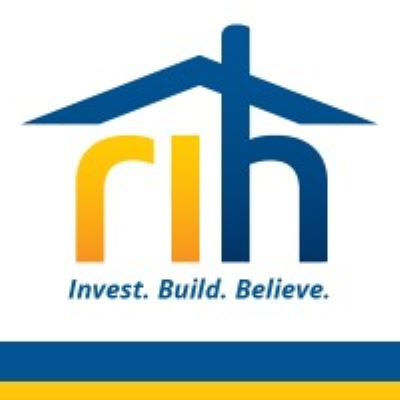 Forthcoming plans will provide essential guidance for future housing policy and resource investments.
PROVIDENCE – In an important step toward more holistically addressing the state's housing challenges, the Rhode Island Department of Housing today announced that Abt Associates has been selected as the vendor to support the development of statewide housing plans that will describe priorities and key strategies regarding housing policy moving forward in the Ocean State. The Abt Associates team – which includes Abt Associates and its partners Root Policy Research and the Rhode Island League of Cities and Town – has extensive experience in this field and is staffed by multiple team members who have substantial familiarity with Rhode Island.
"We are glad to move ahead with statewide planning that will draw upon the very significant wisdom and experience within Rhode Island as well as best and emerging practices from across the country," said Secretary of Housing Stefan Pryor. "These plans will shine a light on what's working, what needs to change, and what solutions can take us forward."
These new statewide housing plans will build upon and supplement the Rhode Island 2030 plan released by the McKee Administration in October of 2021. The plans will identify and evaluate potential solutions to the state's housing challenges and examine housing affordability for homeowners and renters alike in consideration of Rhode Islanders at all income levels. The plans will survey and analyze the best available data to explore the supply and quality of housing stock, barriers to potential development, geographic distribution of housing needs, and challenges for special populations including older adults, veterans, and people with disabilities. The forthcoming plans will incorporate public input, and the planning team will engage proactively with stakeholders.
Abt Associates will begin working in the coming weeks on plans that will be developed through 2024. The Abt Associates team, beginning through an initial 6-month contract, will likely generate draft and partial work products along the way to a set of state plans that will help to guide the Housing Department's work – and Rhode Island's activities – going forward. In their work, the Abt Associates team will interface with key stakeholders including housing developers, public housing agencies, members of state legislative commissions on housing, staff and elected officials at cities and towns, low-income renters and people who have experienced homelessness, business leaders, landlords, realtors, researchers, advocates, faith leaders, and organizations representing communities of color and vulnerable communities within our state.
"We are eager to take on this project and apply our housing expertise and planning experience to the urgent housing needs of Rhode Island," said Jeffrey Lubell, Principal Associate, Housing and Asset Building, at Abt Associates. "In support of the new Housing Department and in partnership with the many stakeholders who have been advocating for progress for years, we look forward to producing plans that will provide paths to real results that benefit all Rhode Island communities."
Some key considerations in selecting the Abt Associates team included:
The Abt Associates team has previously conducted statewide housing plans in New Hampshire and New Mexico, states of similar population to Rhode Island.
The Abt Associates team has additional familiarity with New England housing markets and challenges, having previously led a strategic plan effort for MassHousing.
As a long-standing evaluator and technical assistance provider for HUD, Abt Associates has strong familiarity with federal programs relevant to Rhode Island's housing future, including public housing, Housing Choice Vouchers, HOME, the National Housing Trust Fund, and Community Development Block Grant Resources.
The Abt Associates team includes a number of members with extensive Rhode Island connections. For example, one team member currently provides HUD technical assistance on homeless services in Rhode Island and team leader Kimberly Burnett previously worked with the Housing Resources Commission to develop a five-year strategic housing plan covering 2006 to 2010.
Our statewide plans will incorporate multiple areas of focus – likely including an exploration of strategies to increase income for Rhode Island households in ways that can help to cover housing costs. The statewide plans likely will also feature analysis and discussion regarding homelessness, rural housing, healthy housing, population growth, the importance of housing to our economy and workforce, optimal locations for dense development, and equitable development.