Advocates Call for "Safe Roads for All" In the Wake of Local Teen Fatality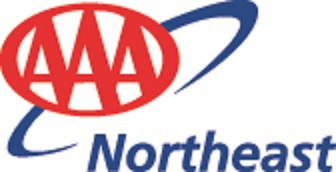 Providence, RI, April 7, 2022 —Representatives from statewide traffic safety education and advocacy organizations gathered for a press event today, April 7th at 11:00am at the West Warwick Police-Youth Center, 40 Factory Street, West Warwick, RI. West Warwick is a community united by grief and compelled to remind Rhode Islanders about the outcomes of impaired driving following the tragic loss of high school senior Matthew Dennison.
Speakers:
Cathy Andreozzi, Founder of the Tori Lynn Andreozzi Foundation
Justin Lake, Head Hockey Coach, West Warwick/Exeter-West Greenwich Hockey Team
Keagan Gormley, West Warwick High School Student Advocate
Rebecca Bowman White, Program Coordinator of Youth Driven, RISAS
Diana Gugliotta, Senior Manager of Public Affairs at AAA Northeast
The National Highway Traffic Safety Administration recognizes April as National Distracted Driving Awareness Month, as distracted driving has become a deadly epidemic on America's roadways. "Even after passing a hand-held phone ban in Rhode Island, distracted driving remains one of the most problematic safety issues on our roads. Distracted drivers aren't just a threat to themselves; they are a danger to everyone else on the road," said Rebecca Bowman White, Coordinator of Youth Driven, a traffic safety and leadership program that is led by the Rhode Island Student Assistance Services (RISAS).
"It is critical that people understand that drivers can be impaired visually, physically, and cognitively. Whether they are driving distracted or impaired by alcohol or drugs, these behaviors are dangerous and illegal. Although we will see increased enforcement patrols citing distracted and impaired motorists, especially around 4/20, law enforcement cannot solve this problem alone. We must be honest and direct about the problem of impaired driving in our state, so we can work collectively to change the culture," said Diana Gugliotta, AAA's Senior Manager of Public Affairs.
Cathy Andreozzi is collaborating with members of the West Warwick community and stakeholders in traffic safety, to schedule conversations that promote awareness and education and develop specific calls to action. Her own daughter was struck in the town by an impaired driver in 2003, a tragedy that motivated Cathy to become one of the most committed and impactful traffic safety activists in Rhode Island. Andreozzi said, "My mission is to educate, inform, and support. West Warwick, like too many communities across our small state, has lost a beloved member, as the result of a horrible choice. Recognizing that there is a choice in every moment, we find people with the courage to make a difference, sustaining hope for the future."