Ahead of PACT Act Anniversary, Rep. Magaziner Encourages Veterans to Apply for Benefits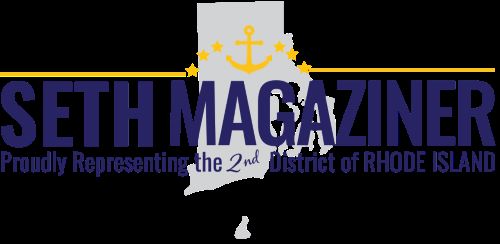 Warwick, R.I. – Ahead of the one-year anniversary of the Sergeant First Class Heath Robinson Honoring Our PACT Act (PACT Act), Rep. Seth Magaziner (RI-02) encouraged veterans who were exposed to toxic substances to file a claim to receive benefits by an important August 9 deadline.
The PACT Act — which was signed into law last August — expanded and extended eligibility for permanent VA health care and benefits for the millions of veterans, including an estimated 3.5 million post-9/11 veterans, who may have been exposed to burn pits and other toxins during military deployments to Iraq, Afghanistan, and surrounding areas. While this law represents the largest expansion of VA benefits in decades, millions of veterans have yet to file their claims.
"Just as our service members make a promise to leave no one behind on the battlefield, we must leave no veteran behind when they come home," said Rep. Seth Magaziner. "The PACT Act honors this promise — ensuring that veterans who were exposed to toxic substances while serving our nation receive the care and benefits they deserve."
There is no deadline to apply for PACT Act-related benefits, but if a Veteran files their PACT Act claim — or quickly submits an intent to file — by August 9, 2023, they may receive benefits backdated to August 10, 2022. Furthermore, Veterans who deployed to a combat zone and were discharged or released between September 11, 2001 and October 1, 2013 can enroll directly into VA health care during a special enrollment period that ends on September 30, 2023.
There are two fast approaching deadlines:
August 9, 2023: Veterans and survivors must file a claim before August 9, 2023, to be eligible for retroactive compensation backdating to August 10, 2022.
October 1, 2023: Post-9/11 combat veterans who were discharged over 10 years ago and are not enrolled in VA health care must enroll by October 1, 2023, to take advantage of the open enrollment period. This allows veterans to avoid a phased-in enrollment period that could mean waiting longer until they are eligible.
Veterans and their families can find more information by reaching out to a VA-accredited Veterans Service Organization (VSO), visiting VA.gov/PACT, or calling 1-800-MY VA 411 (1-800-698-2411). Caseworkers from Rep. Magaziner's office can also assist with VA-related issues and can be contacted at (401) 244-1201.