Application period now open for Blue Cross & Blue Shield of Rhode Island LGBTQ Safe Zone Program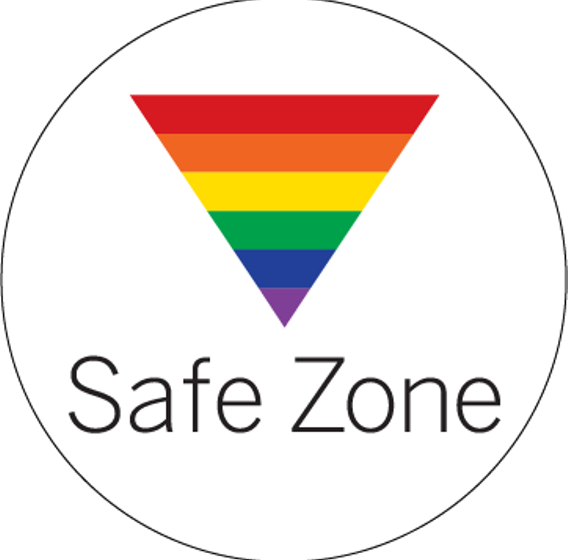 Safe Zone designation identifies sites providing safe and inclusive care to LGBTQ community
PROVIDENCE, RI (July 1, 2021) – Blue Cross & Blue Shield of Rhode Island (BCBSRI) is accepting applications from Rhode Island-based healthcare providers – including all practices, facilities and services – for its latest round of LGBTQ Safe Zone practice certification. This new cohort will join more than 30 sites statewide that are providing safe, affirming and inclusive care to the LGBTQ community. Applications are due by Monday, August 16, 2021.
"Health equity is a top priority for our company," said Matthew Collins, M.D., M.B.A., BCBSRI executive vice president and chief medical officer. "Everyone deserves the right to culturally competent, inclusive and affirming healthcare. This can be a challenge for members of the LGBTQ community who, like other underserved groups, are often alienated due to experiencing discrimination when seeking care. Fortunately, there are care providers in Rhode Island serving the LGBTQ community exceptionally well, and the LGBTQ Safe Zone program aims to bring those providers and patients together to ensure that all Rhode Islanders have access to high-quality healthcare."
Certification requirements for BCBSRI LGBTQ Safe Zones include staff training specific to the care of LGBTQ patients, protection for patients and staff from discrimination based on gender identity or expression, gender neutral bathrooms, inclusive forms and procedures, and a public commitment to connecting with, and serving, the LGBTQ community.
BCBSRI launched its LGBTQ Safe Zone program in 2016. The program has now certified more than 30 Safe Zone providers in towns and cities across Rhode Island representing a number of specialties, including dental and mental health practices, substance abuse and sexual trauma centers, and even assisted living facilities for older adults. View the full list of providers at bcbsri.com/safezones.
To qualify as an LGBTQ Safe Zone, providers must meet certification requirements. Upon certification, practices are provided with a window cling and plaque so that patients visiting the practice site will recognize it as a place where safe and affirming care is offered to the LGBTQ community. Learn more and apply online at bcbsri.com/providers/safezone-program. Applications are due by 5 p.m. on August 16, 2021 and those who have been approved for certification will be notified in October 2021.