ASHLEY KALUS ANNOUNCES FOR GOVERNOR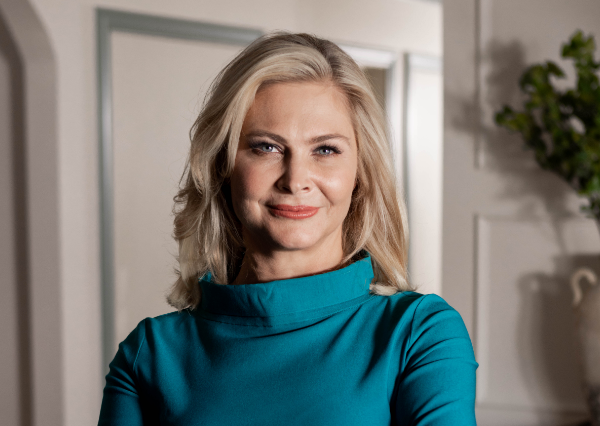 Political Outsider and Businesswoman Makes Her Bid Official
WARWICK RI – Political outsider and businesswoman Ashley Kalus formally launches her campaign to serve as Rhode Island's 77th Governor via video.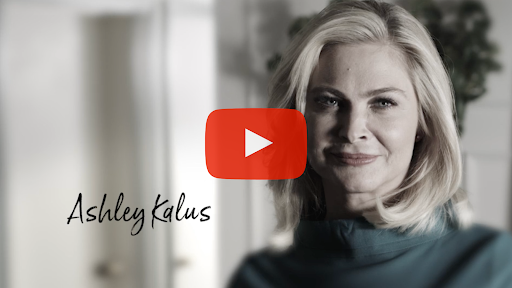 In the coming weeks and months, Kalus will outline a bold and ambitious vision for Rhode Island's future. Kalus' top priorities include: education, strengthening the economy, creating jobs, affordability, healthcare, the opioid crisis, infrastructure, affordable housing, and taking care of our most vulnerable residents.
"Ask yourself: who has Rhode Island been changing for? Everyday gets harder for working families. We're getting killed at the pump, food prices are soaring, it costs more to heat our home, income is not matching inflation, the dream of owning a home is out of reach for many, and we pay more for healthcare and get less. As a mom of three school-aged boys, I understand these struggles," said Kalus.
"Rhode Islanders need a fighter — now more than ever. The days of 'I know a guy' are over. It works for the insiders, but I bet it doesn't work out for you. We need leaders with solutions to make Rhode Island a more affordable to place live, work, and raise a family.  We need parental involvement in our kids' education. And we need to fund the police and keep our neighborhoods safe. Rhode Island, I want to fight for you," stated Kalus.
She continued, "Rhode Island must choose a path. Do we continue with constant excuses, or fix our problems? Do we harp on our failures, or build upon our strengths? Do we continue old partisan fights, or band together for all of Rhode Island?"
"Before us is the challenge of the next half century. We need a leader with gigantic aspirations, with an agenda so bold, we will tap into every Rhode Islander's hopes and dreams. If we have the political will, this will be a period of unparalleled success for Rhode Island. A moment of unlimited potential."
"Make no mistake about it, we are going to run a campaign of substance and vision. This campaign will be a competition of ideas and policies. This is the time to write the greatest chapter in Rhode Island's history," ended Kalus.
Who is Ashley Kalus?
Ashley is the mother of three school-aged boys and lives in Newport's fifth ward. She has a degree from the University of Massachusetts at Amherst in Finance and Legal Studies. She has Master's Degrees from the London School of Economics and Columbia University. Dedicated to community service and civic engagement, she was a Pew Civic Engagement Fellow, a district court mediator, a Citizen Scholar, and was awarded the 21st Century Leadership Award.
Ashley's husband, Jeff Weinzweig, the son of a Holocaust survivor, trained at Brown University in plastic surgery and started his practice in Providence at Rhode Island Hospital and Hasbro Children's Hospital. As a craniofacial surgeon, he operated on children with complex craniofacial anomalies and clefts. Komedyplast, their non-profit foundation, which was founded in 2004 in Rhode Island, provides free international surgery for children with craniofacial anomalies. Komedyplast accomplished 15 straight missions to Peru before Covid temporarily suspended the program.
Ashley is a businesswoman and health care executive who has built and run several successful businesses. She started her career as a business consultant for Accenture working on large projects with EMC and Xerox.  Ashley later transitioned into healthcare. Having built a surgical practice from the ground up, she understands what it's like to start a business from nothing and scale it into a large organization.  Ashley believes you are a different type of leader when you start a business from nothing, build that business, and help others achieve their own success.
For the last two years, she has served communities in multiple ways, from setting up a safety net COVID testing center in Florida, to launching travel testing at O'Hare International Airport, one of the largest airports in the United States. As a health care worker during the COVID crisis running a multi-state organization, she has employed hundreds of employees. She returned to Rhode Island to assist with large scale testing, and vaccination, creating jobs and serving the community. She has hired, trained, and placed over 400 Rhode Islanders in the health care field, all while assisting Rhode Island to become the most vaccinated state in the country.
Ashley Kalus is a Golden Gloves boxing champion and is the fighter Rhode Island needs right now. She will fight to make Rhode Island a more affordable place to live, work, and raise a family.  She will fight for greater parental involvement in education.  And she will fight to end the scourge of opioid addiction and to keep neighborhoods safe.
Open letter to Rhode Island
My mom raised two small girls as a single mother who once left a grocery store embarrassed after attempting to pay for groceries with food stamps. Undeterred by circumstances, she built a business and created a good life for us.
My husband, Jeff, and I originally hoped to start our life and family together in Providence, but the financial crisis hit and opportunity disappeared. With a quarter of a million dollars in student loan debt, we had to leave for better opportunities.
We created a business, had three beautiful boys, and returned to Rhode Island to raise our family. Jeff and I have been successful in business because we both work hard and never give up.  And, most importantly, along the way, I learned some very important life lessons.  I believe you are a different type of leader when you start a business from nothing, build that business, and help others achieve their own success. Many nights I would stay awake worrying about making payroll so my employees could pay for their mortgage, rent, utilities, food and healthcare. It is a heavy burden to bear, but I did on behalf of them.
I will never forget my roots. I have always worked — starting at a pizza shop when I was 15. To make ends meet, I was a hostess, a waitress, a barista, and a retail worker. I worked two jobs and still could not make it financially. I won the New England Golden Gloves at a time when I could not even afford my $30 gym dues. I entered college acutely aware that a better future depended on what I made out of the experience — and I was devoted to school and community service throughout college.
The story of my mother and I is of two young mothers whose hope, grit, and the raw need to survive changed two young women into business executives.
That is the American Dream.
And that is the dream I want to turn into a reality for ALL Rhode Islanders.
Getting it Done
Rhode Island needs strong, fresh new leadership, which will be required to grow and provide opportunity for all our residents. Ashley is a political outsider, and businesswoman, who is not beholden to any special interests and is only committed to the people of Rhode Island.
By leveraging our assets, interstate highways, rail, deep water ports, international airport, and our educated workforce, Ashley will make Rhode Island the most affordable place to live, work, and raise a family.
This is not difficult to do. We just need the political will to do it. Associate Justice of the Supreme Court Louis Brandeis was the first to popularize the phrase "states are the laboratories of democracy." Justice Brandeis in his dissent in the 1932 case of New State Ice Co v. Liebmann stated: "a state may, if its citizens choose, serve as a laboratory; and try novel social and economic experiments without risk to the rest of the country." Individual states are the best place for practical solutions to complex problems. A state that finds a better way of doing something for their own people can be a model for dealing with similar challenges by other states.
We will look to Massachusetts to solve our education crisis.
We will look to Tennessee and Georgia to lower our cost of living.
We will look to Florida so our state and local taxes are competitive.
We will look to Virginia and North Carolina to be more business friendly.
We will look to Ohio and Pennsylvania to increase our affordable housing.
We will also look to Massachusetts to drive technology, innovation, and access to capital.
We will look to Illinois so we can build and maintain the best infrastructure in the country.
We will also look to Florida so our grandparents and seniors can retire here based on affordability, quality of life and healthcare.
After eight years of a Kalus Administration, other states will look to Rhode Island to emulate our wide-ranging success.