At kickoff event, Blue Cross & Blue Shield of Rhode Island reveals nonprofits to benefit from its 2022 Blue across Rhode Island day of service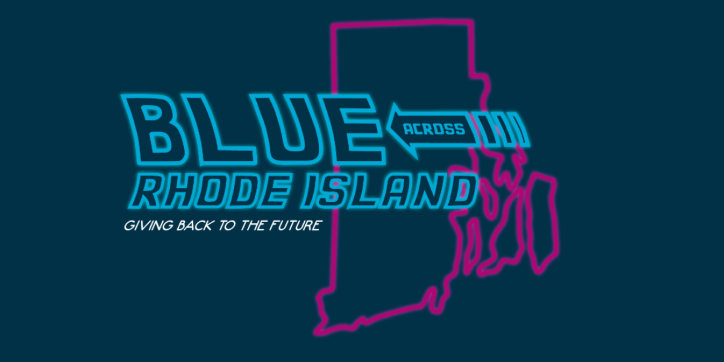 Organized teams of BCBSRI employees will spend the workday volunteering for 14 nonprofits across the state in support of a wide range of community projects
PROVIDENCE, R.I. (July 21, 2022) – Blue Cross & Blue Shield of Rhode Island (BCBSRI) announced Wednesday which nonprofit organizations will take part in its signature day of service – Blue across Rhode Island – when hundreds of its employees will spend their workday volunteering for a variety of community and social service agencies.
Blue Cross employees will have the opportunity on Sept. 16 to volunteer for one of 14 nonprofits that applied for support with their efforts to help Rhode Islanders and the communities where they live. This is the 11th consecutive year for Blue across Rhode Island, one of the largest annual volunteer events of its kind in the state.
The 2022 beneficiaries were announced Wednesday during the Blue across Rhode Island kickoff, an in-person and virtual event to rally employees and unveil this year's volunteer opportunities. Employees begin signing up for their preferred volunteer opportunity today.
"It's hard to capture what a remarkable day Blue across Rhode Island is for us. We look forward to it all year round. Our team can't wait to lend a hand to community partners making a difference in the lives of the most vulnerable Rhode Islanders," said BCBSRI President and CEO Martha L. Wofford. "The kickoff generates tremendous excitement, as people choose which project teams they want to join and then begin anticipating the actual day. The way our employees live for Blue across Rhode Island and the pride we feel in giving back to the community speaks to who we are as an organization."
The BCBSRI volunteers will support a variety of projects, including ones that address food, housing, dental care, personal hygiene supplies, mental health, neighborhood beautification, and assistance for immigrants and refugees.
The following are the 14 participating organizations that BCBSRI employees will support:
Amenity Aid
Big Brothers Big Sisters of Rhode Island
Community Action Partnership of Providence County
Dorcas International
Gotta Have Sole Foundation
Habitat for Humanity of Rhode Island Greater Providence
Habitat for Humanity of Rhode Island South County
Happy Hope Foundation
Hope Alzheimer's Center
James L. Maher Center
Playworks New England
Rhode Island Oral Health Foundation
The Confetti Foundation
The Elisha Project
In addition to the time and effort of volunteers, BCBSRI awards each partner organization $5,000 in grant funding.
Since the launch of Blue across Rhode Island in 2012, $677,000 in funding has been distributed to 74 organizations across the state and employees have logged more than 32,000 volunteer hours. These projects have had an impact on the lives of more than 149,000 Rhode Islanders.
BCBSRI, since its founding, has partnered with community organizations across the state through philanthropy, partnership and service. For nearly 20 years we have done so under the banner of BlueAngel Community Investment, BCBSRI's multifaceted corporate social responsibility program, which includes Blue across Rhode Island.