ATA's Interstate One to Visit University of Rhode Island Today and Tomorrow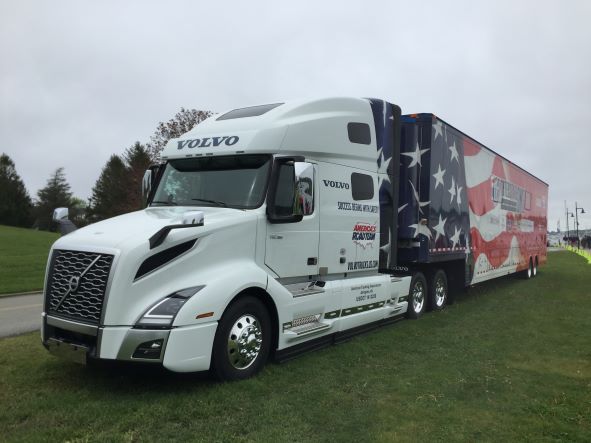 Kingston, Rhode Island – In a collaborative event between the University of Rhode Island's Supply Chain Management Program and the American Trucking Associations (ATA) Trucking U Program, ATA's Interstate One will travel to the URI campus today, April 21 and tomorrow, April 22.
ATA's Tractor-Trailer, "Interstate One", a classroom on wheels complete with a commercial truck driving simulator and driven by elite professional truck drivers, will be parked on the URI quadrangle today from 9am until 6pm and tomorrow from 9 am until 3:30 p.m.
Over 200 supply chain students will be joined by ATA's America's Road Team Captains and industry professionals for the event. URI's supply chain management program, one of the top of its kind in the country, focuses on planning, design, operations, transportation, logistics, and improvement of all activities involved in the procurement, manufacture, and delivery of goods and services.  ATA's Trucking U is an educational program for students at top schools and universities around the country that exposes students to careers in trucking.  The program addresses key issues and industry concerns like supply chain issues and workforce shortages.
"At a critical juncture in our nation's supply chain, this event brings our brightest, young logistical minds face to face with seasoned industry professionals," stated Chris Maxwell, President of the Rhode Island Trucking Association.
The public and media are invited to tour Interstate One and interface with students, America's Road Team Captains and industry professionals.
More information about America's Road Team and Interstate One:
https://www.trucking.org/americas-road-team