Attorney General successfully defends RI's concealed-carry permit laws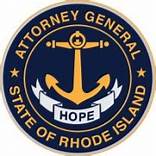 Superior Court judge denies constitutional challenges to RI's statutory framework
PROVIDENCE, R.I. – Attorney General Peter F. Neronha announced today that the Office has successfully defended Rhode Island's concealed-carry permit laws against a constitutional challenge brought by defendants with pending criminal cases in Rhode Island Superior Court following the Supreme Court's Bruen decision last year.
In the aftermath of the Bruen decision, eight defendants, who were each charged with the crime of carrying a pistol without a permit, sought to have their cases dismissed, arguing that Rhode Island's concealed-carry permitting statutes were unconstitutional.
In a decision issued on June 23, Superior Court Justice Kristen E. Rodgers denied the defendants' motions to dismiss their cases, finding that Rhode Island's concealed-carry statutory framework was constitutional and that several of the defendants did not have standing to bring their challenge. The decision was issued one year to the day of the U.S. Supreme Court's Bruen decision.
As a result, the eight defendants' challenges were dismissed, and the cases against them can proceed.
The defendants unsuccessfully argued that Rhode Island's permitting statutes were unconstitutional because they violated their right to keep and bear arms under the Second Amendment to the United States Constitution, and in several cases, that the state's restriction on issuing licenses to carry pistols to persons 21 years of age or younger was also unconstitutional. Judge Rodgers found that while those defendants between the ages of 18-20 on the date of their alleged offenses were covered by the plain text of the Second Amendment, similar age restrictions are part of the historical tradition of firearms regulation, and their challenges were dismissed. Judge Rodgers also found that defendants over the age of 21 on the date of their alleged offenses did not have legal standing to challenge the statute, as they did not attempt to comply with the permitting law.
"This Office is fighting on many fronts to ensure that Rhode Island has common sense gun laws that our police and prosecutors can use to keep Rhode Islanders safe," said Attorney General Peter F. Neronha. "This decision affirms that Bruen does not change an important piece of Rhode Island's concealed-carry permitting framework – that persons need to be 21 years old to carry a gun. I am thankful to the Court for its careful consideration of this matter, and ruling accordingly."
In July 2022, following the Bruen decision, Attorney General Neronha shared guidance with Rhode Islanders and local police departments advising that the state's dual concealed carry permitting framework is constitutional and unimpacted by Bruen. Within this guidance, the Attorney General affirmed that municipal licensing authorities "shall issue" permits to qualified, suitable applicants who meet certain legal requirements, like a background check, without a showing of need. Given that Rhode Island law affords both mandatory and discretionary permitting, the Second Amendment is satisfied.
In partnership with Rhode Island lawmakers and other general officers, Attorney General Neronha has championed several significant gun-safety measures since taking office in 2019, including recently enacted legislation that prohibits ghost guns, large capacity magazines, and the straw purchasing of firearms.
To learn more about statistics and analysis regarding firearms offenses and the Office's work to combat gun violence and violent crime, read the Office of the Attorney General's 2022 Gun Crimes Report.