BCBSRI announces new president and CEO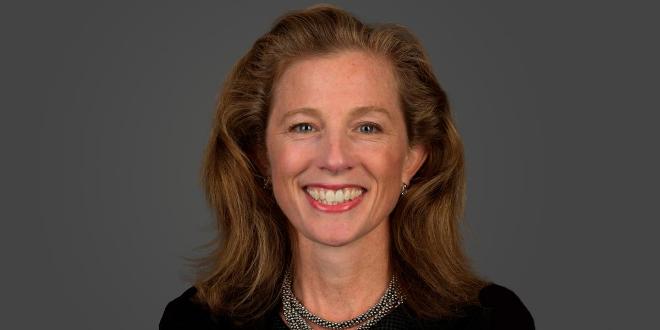 BCBSRI board selects Martha L. Wofford, group vice president at Denver healthcare company
PROVIDENCE, R.I. (March 23, 2021) – After a national search, Blue Cross & Blue Shield of Rhode Island (BCBSRI) has announced the appointment of Martha L. Wofford, group vice president at DaVita, Inc. in Denver, Colorado, as the president and CEO of the local, nonprofit health insurer. Wofford will be the eighth president and CEO of the 82-year-old company and the second woman to fill the role. She will join the company in April, succeeding Kim Keck, now president and CEO of the Blue Cross Blue Shield Association.
Wofford, a seasoned healthcare executive, has been with DaVita since 2014, supporting the company's shift to value- based care and taking full financial and clinical accountability for kidney patients. Leading the company's value-based care programs with commercial payers and health systems, Wofford also oversees patient experience and patient education programs at DaVita's 2,800 dialysis clinics nationwide.
Prior to joining DaVita, Wofford worked at Aetna for nearly a decade in various leadership roles. She led the company's effort to deliver simple solutions to help consumers navigate the healthcare system. Wofford joined Aetna in 2005 to help start up the Medicare Advantage and prescription drug plan business; was responsible for Aetna's national direct-to-consumer sales capability; and served as the general manager for the Northeast Region for Aetna's Medicare and consumer segment, with full accountability for more than a billion dollars in P&L.
Wofford was a consultant with Booz Allen Hamilton from 2000 to 2005, focusing on growth strategies in the healthcare and media industries. She served in the Clinton Administration for more than six years in communications and legislative positions in The White House, the U.S. Agency for International Development and the U.S. Environmental Protection Agency. Wofford received a Master of Business Administration degree from the Kellogg School of Management at Northwestern University, where she focused on strategy and managerial economics, and received a bachelor's degree in history from Swarthmore College. At Swarthmore, she received 12 varsity letters, was captain of four teams, and achieved regional and national honors in lacrosse.
Wofford serves as executive director of the Aspen Group, a non-partisan group of healthcare leaders dedicated to developing and promoting meaningful solutions that advance the health and healthcare of all Americans. Wofford serves on the Kellogg Alumni Council, and on the Denver Scholarship Foundation board of directors, which provides tools, guidance and financial resources to Denver's public school students to enroll in and graduate from postsecondary institutions of higher education.
"Martha comes to Blue Cross with strong industry experience in both payer and provider settings. That versatility, along with her proven strategic acumen made her a standout choice for Blue Cross & Blue Shield of Rhode Island's next president and CEO," said John Langenus, BCBSRI board chair. "The board is confident that the company's long-term strategy will flourish under Martha's leadership, and we are delighted to welcome Martha to the helm."
"I'm thrilled to be joining Blue Cross & Blue Shield of Rhode Island at this incredibly dynamic time for health and healthcare in our country," Wofford said. "Given our position as the state's largest insurer, we have the opportunity – and the responsibility – to address key longstanding issues like health equity that have been starkly highlighted during the past year. I can't wait to work with Blue Cross' board and leadership, as well as providers, and business and community leaders to realize our vision of passionately leading a state of health and well-being across Rhode Island, for all Rhode Islanders."