Beauty Is in the Eye of the Beholder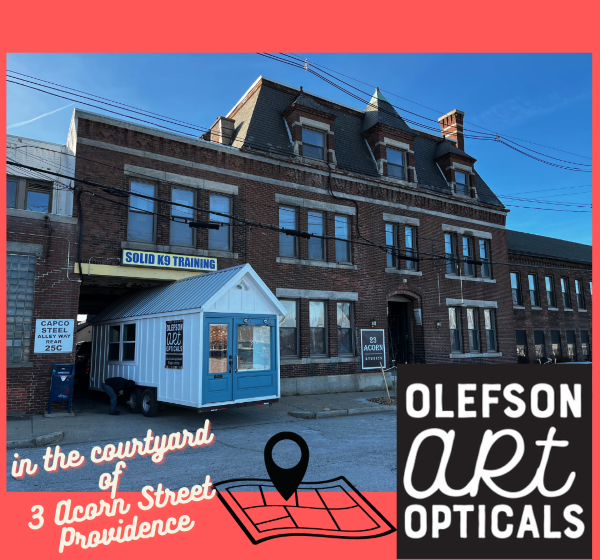 Discover the Hidden Treasure of Handmade Frames and Artful Readers at Olefson Art Opticals. Open (Tiny) House Event on National Eyewear Day June 6,2023.
Laurie Olefson, a former NYC art director and longtime maker, has opened a studio for her handmade frames and artful readers in Providence, Rhode Island. Her frames, which she calls "jewelry for the face," are designed to reflect personal style.
Unique readers with flowers, tamisé (gold and silver leaf), polymer clay (with matching earrings), and wood veneers are designed for both men and women. Olefson has participated in fine quality craft shows including the Smithsonian and the Philadelphia Museum of Art.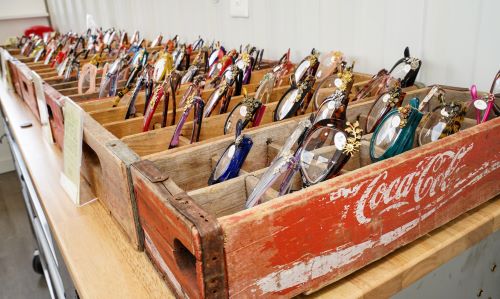 The tiny studio is located in the back courtyard of the Nicholson File Company building (1864) at 3 Acorn Street. It's worth the effort to find Olefson Art Opticals and try on her frames in person. She promises that customers will receive loads of compliments when wearing them.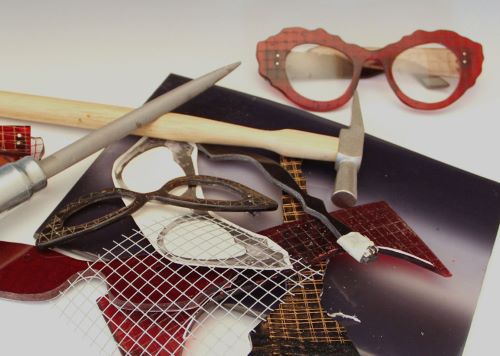 ART FOR YOUR FACE
​​​​Handmade eyeglass frames and artful readers.
If you wear them you will have to get used to the compliments you get.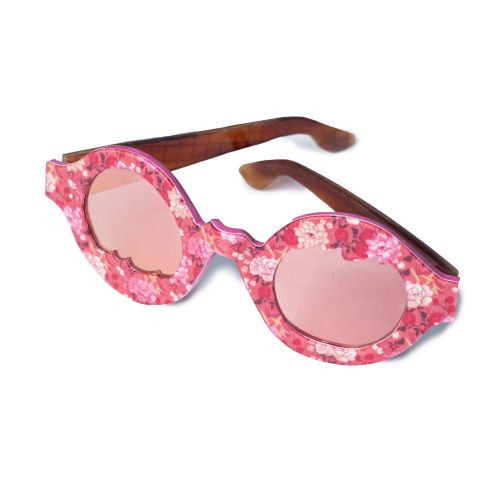 Readers with flowers, wood veneers, tamisé (gold and silver leaf) and polymer clay (with matching earrings.)
​And "everything" readers have a bit of each on them, like an everything bagel.
They are professional quality, so you can put in your prescription.
They are unusual colors ​and shapes so take a look and you will "see". We have frames that have
a single flower or many, are made of velvet or metal.
2023 SHOWS
May 20-21: Bruce Museum, Greenwich, Ct
May 27, 28, 29:  Paradise City Northampton, MA
*July 4: Great Barrington, MA
*June 2: Coolidge Corner, Boston
*waiting for acceptance to show