Blue Cross & Blue Shield of Rhode Island 2021 Medicare Advantage plans offer same no-cost benefits with new features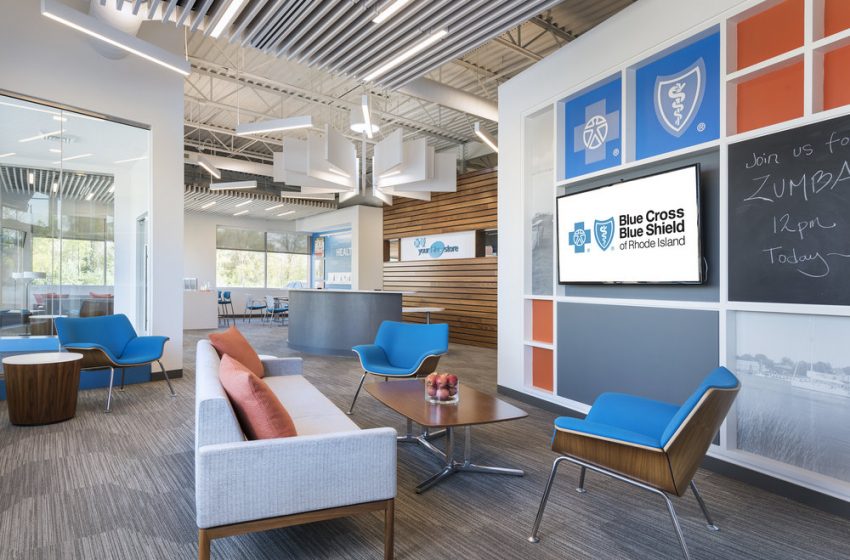 Transportation support, meal deliveries and caregiver reimbursement, joined by new features like an insulin savings program and expanded over-the-counter benefits
PROVIDENCE, RI (October 15, 2020) – Blue Cross & Blue Shield of Rhode Island (BCBSRI) is making it easier for Medicare-eligible adults across Rhode Island to access the value of $0 by offering enhanced Medicare Advantage plans that include convenient ways to remain healthy, stay active and obtain high-quality, affordable healthcare during this unpredictable time.
In addition, BCBSRI's BlueCHiP for Medicare Value (HMO-POS) plan is better than ever, and enrollment is now offered through a new interactive website for new or returning members to learn about the plans' ongoing benefits and digital offerings. For added convenience, members already enrolled in a BCBSRI Medicare Advantage plan don't have to do anything at all to keep the same plan and receive the new and enhanced benefits.
"We know that many Rhode Islanders' lives are much more complicated due to the COVID-19 pandemic, and we've added benefits to our 2021 plans to address some of the concerns we've heard from members," said Melissa Cummings, executive vice president and chief customer officer at BCBSRI. "New and enhanced offerings – like care coordination specifically tailored for dementia, an annual caregiver reimbursement, and an enhanced over-the-counter benefit with an expanded network of retailers – highlight the evolving needs of our Medicare population, as we try to best support the health and well-being of all Rhode Islanders."
BCBSRI will continue to offer its enhanced BlueCHiP for Medicare Value plan in 2021, which delivers maximum savings by making a number of benefits available at no cost. These benefits include:
$0 monthly premium
$0 primary care provider visits at patient-centered medical homes (PCMHs)
$0 labs and X-rays
$0 prescription drug deductible
$0 generic prescription drugs
$0 rides to the doctor, senior centers, libraries and Your Blue StoreSM locations
It also includes a number of new benefits, which are available with all BCBSRI Medicare Advantage plans. They include:
New Insulin Savings Program – Low $35 monthly insulin copay that remains consistent through the coverage gap. Available on select insulins.
New Dementia Care Coordination Program – Members and caregivers can receive support and resources specifically tailored for dementia or a dementia-related diagnosis.
New Peer Recovery Program – Support, education, and resources available to facilitate recovery from a substance use disorder.
New Volunteer Opportunities – In-person and virtual volunteer opportunities with leading local and national organizations are available through community partner, Amava.
BCBSRI is continuing to offer the HealthMate for Medicare (PPO) plan, which provides a wide national network with no referral requirements, an open pharmacy network, a $2,000 dental benefit including crowns, and flat dollar copays for in- and out-of-network benefits.
Benefits that support wellness goals
BlueCHiP for Medicare Value and HealthMate for Medicare feature plans also include several benefits to support wellness goals:
New caregiver reimbursement – This newly added benefit gives members $50 per year to gift to a caregiver who provides them with basic household and/or transportation assistance.
Wellness reimbursement – This $200 per year benefit can be used toward a favorite healthy activity like a fitness class, weight-loss program, sports lesson, golf and more.
Fitness tracker – A no-cost Max Buzz™ activity monitoring device offers real-time information. This can be paired with the Virgin Pulse® wellness program to increase physical activity.
Acupuncture with a reduced copay – This continued benefit now features a reduced rate of $15/visit for up to 12 visits per year.
Benefits focused on convenience and flexibility
To help members adapt to this ever-changing environment, all 2021 BCBSRI Medicare Advantage plans include new or enhanced key benefits for even more convenience and flexibility, including:
Over-the-counter (OTC) benefit – $25-$200 per quarter (depending on plan) on a debit card to use on health-related items at CVS Pharmacy®, as well as newly added Walmart, Dollar General, Family Dollar, Rite Aid and Walgreens.
Transportation opportunities – Up to 24 one-way rides to or from a primary care provider (PCP) or specialist, as well as newly added community locations that support health and well-being, like senior centers and libraries.
$0 national gym benefit – $0 national gym benefit with more than 14,000 fitness centers across the country as well as a selection of new home fitness kits.
Meal deliveries – One week of home-delivered meals when arriving home from a hospital stay.
$0 Doctors Online visits – Members can talk to top-rated, board-certified doctors or therapists from the comfort of their home—for $0.
Dental coverage – Dental coverage is included in most plans, with 90 percent of Rhode Island dentists included in the BCBSRI network.
$0 mail order drugs – A $0 copay for a 90-day supply of many generic drugs in Tiers 1 & 2 delivered to members' doors. Excludes medical-only plans.
Hearing – No cost routine office hearing visits and up to two hearing aids for as low as a $200 copay per ear, plus a three-year supply of batteries, and a hearing aid fitting and evaluation.
Allowance for glasses and vision hardware – No cost routine office vision visits and a $100-$200 allowance (depending on plan) for glasses or vision hardware.
BCBSRI is also continuing to offer the ACCESS Program, which is available to Medicare-eligible adults who qualify for Extra Help and/or Medicaid. By choosing the BlueCHiP for Medicare Value plan and a primary care provider from Oak Street Health, ACCESS members will have access to even more zero dollar no-cost copays, as well and a health plan designed to meet their lifestyle and budget.
With three locations (one in Warwick and two in Providence), and a fourth soon to open in Woonsocket, Oak Street Health is committed to providing services specifically for Rhode Islanders who receive their Medicare coverage through BCBSRI. Members can expect a dedicated care team to provide insight about their Medicare benefits, telehealth visits, same-day or next-day appointments, as well as transportation to and from Oak Street Health appointments.
Virtual informational meetings will be held to help Rhode Islanders learn more about BCBSRI's Medicare Advantage offerings for 2021 from the comfort and safety of their homes. New or returning members can schedule one-on-one virtual video appointments, attend virtual meetings, and review plans by visiting www.bcbsri.com/medicare/.
During the Medicare Annual Enrollment Period (AEP), between October 15 and December 7, 2020, eligible adults can enroll or make changes to their Medicare plan, which goes into effect on January 1, 2021. If members are currently enrolled in any BCBSRI Medicare Advantage plan and don't want to make changes, no action is needed to keep the same plan for 2021.
Those considering a new Blue Cross plan may call BCBSRI's Medicare Sales team at 1-800-505-2583 (TTY: 711.) From October 1 through March 31, the hours are 8 a.m. to 8 p.m., seven days a week. From April 1 to September 30, the hours are Monday through Friday from 8 a.m. to 8 p.m.
Existing members may call BCBSRI's Medicare Concierge team at (401) 277-2958 or 1-800-267-0439 (TTY: 711). October 1 through March 31, the hours are 8 a.m. to 8 p.m., seven days a week. From April 1 to September 30, the hours are Monday through Friday from 8 a.m. to 8 p.m.; Saturday 8 a.m. to noon.
You must continue to pay your Part B premium. Blue Cross & Blue Shield of Rhode Island is an HMO and PPO plan with a Medicare contract. Enrollment in Blue Cross & Blue Shield of Rhode Island depends on contract renewal.