Blue Cross & Blue Shield of Rhode Island and Butler Hospital collaborate on new program aimed at improving patient outcomes by reducing hospital readmission rate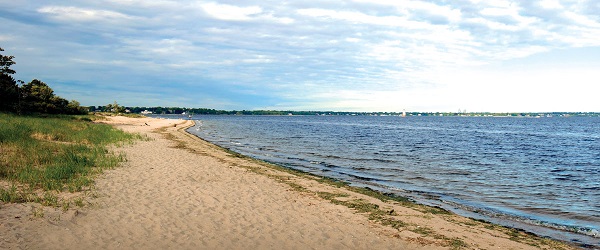 Blue Cross & Blue Shield of Rhode Island (BCBSRI) is partnering with Butler Hospital on a program designed to improve behavioral health outcomes and reduce hospital readmission rates. The Butler Hospital Transitional Outpatient Program intends to provide short-term care to patients immediately following a discharge from an inpatient stay. The short-term care efforts will serve as a bridge to longer-term care. The program also establishes quality benchmarks that will measure the success of the collaborative program.
"Transitioning from an inpatient setting to a home one can be difficult, particularly for people struggling with behavioral health conditions. Many do not have the adequate outpatient supports necessary to facilitate a successful transition. This can often result in readmissions," said Sarah Fleury, LICSW, CPHQ, BCBSRI manager of behavioral health. "By collaborating with Butler Hospital, which is well positioned and committed to positively impacting successful transitions for their patients, we are able to provide necessary supports for our members during what can be a critical time during their recovery journey."
The Butler Hospital Transitional Outpatient Program is designed to offer support and encouragement for patients once they leave the hospital through counseling, medication management and case management. After one to three months of this transitional care, patients will have received the necessary coordination to reach the next stage of recovery, decreasing the likelihood of a hospital readmission and encouraging positive outcomes.
"We are excited to be able to provide this innovative new clinical service to patients to ensure they have the care they need following hospital discharge. The program follows a team-based approach and offers an increased level of support at a critical time to prevent relapse and help patients get back to their everyday lives," said Brandon Gaudiano, Ph.D., clinical director of the Transitional Outpatient Program at Butler Hospital.
Behavioral health diagnoses are consistently top drivers of readmissions, particularly alcohol-related disorders, mood disorders, opioid use disorders and psychosis. Through the program, BCBSRI and Butler Hospital hope to see a five percent reduction in the number of 30-day readmissions. They also hope to engage members within 48 hours of discharge of their inpatient stay.
To learn more about other behavioral health initiatives BCBSRI supports, please visit bcbsri.com/individual/member/mentalhealth.