Blue Cross & Blue Shield of Rhode Island awarded top marks in Corporate Equality Index for seventh consecutive year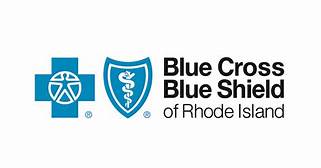 Company commitment to inclusive LGBTQ workplace recognized by Human Rights Campaign
PROVIDENCE, RI – For the seventh consecutive year, Blue Cross & Blue Shield of Rhode Island (BCBSRI) received a score of 100 percent on the 2021 Corporate Equality Index (CEI), a national benchmarking survey and report on corporate policies and practices related to LGBTQ workplace equality, administered by the Human Rights Campaign Foundation.
"As the only Rhode Island company to have received a perfect score for the past seven years consecutively, Blue Cross is proud of our corporate values championing LGBTQ inclusion. But our work toward a diverse and inclusive workforce is never done," said Jenny Bautista, BCBSRI diversity, equity and inclusion manager. "At this moment, we are undertaking a company-wide endeavor to promote use of gender pronouns in our organization, to create an even more welcoming space for people of all genders. There's always more we can do, and I am grateful to our Diversity Council and employee business resource groups for constantly striving toward a better workplace and a company that supports all Rhode Islanders."
The award underscores BCBSRI's continued efforts to expand and strengthen its diversity, equity and inclusion (DEI) initiatives, which include:
Developing an interactive learning program for all employees on how DEI contributes to exceptional performance.
A Diversity Council that has taken an active role in advocating for DEI through a variety of channels, and a growing number of employee business resource groups (EBRGs), among them Blue pRIde, an LGBTQ-focused EBRG.
Launching an LGBTQ Safe Zone Certification Program for Rhode Island providers. The program certifies healthcare practices that provide safe, affirming and inclusive care to the LGBTQ community. With more than 40 sites enrolled to date, members of the LGBTQ community are now offered additional options across dental, primary care and behavioral healthcare for the attention and treatment they need, in more comfortable and welcoming settings.
The 2021 CEI evaluated LGBTQ-related policies and practices including non-discrimination policies across business entities; equitable benefits for LGBTQ workers and their families; supporting an inclusive culture; and corporate social responsibility.
BCBSRI's efforts in satisfying all of the CEI's criteria resulted in a 100 percent ranking and the designation as a Best Place to Work for LGBTQ Equality. BCBSRI joins the ranks of more than 767 major U.S. businesses earning top marks this year.
For more information on the 2021 Corporate Equality Index, or to download a free copy of the report, visit www.hrc.org/cei.