Blue Cross & Blue Shield of Rhode Island & Brown University School of Public Health Launch 4th Annual RI Life Index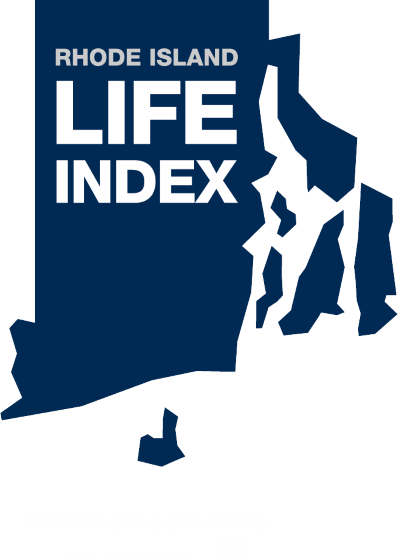 Survey highlights Rhode Islanders' perceptions of barriers to health and well-being, targets health inequities, especially for communities of color
PROVIDENCE, RI (April 19, 2022) – Beginning April 24, Rhode Islanders will be asked at random to participate in the RI Life Index via telephone survey. The perception-based survey is shaped by the RI Life Index Coalition, a group of 14 community and statewide organizations working through an equity lens to address social needs and improve health. As was the case in 2020 and 2021, Black, Indigenous, and people of color (BIPOC) will be oversampled, and special efforts will be made to reach people who speak a language other than English at home.
In 2019, Blue Cross & Blue Shield of Rhode Island (BCBSRI) created the RI Life Index in partnership with the Brown University School of Public Health to better understand how residents perceive the impact of social factors on health outcomes and overall well-being. Survey results from the first three years have informed BCBSRI's community investments and philanthropy.
"Survey results from 2019 through 2021 reinforced that Rhode Island residents are keenly aware of the enormous and devastating impacts that systemic racism and inequity in economic stability and access to housing have on the ability to enjoy good health and well-being in our state," said BCBSRI Executive Vice President, Chief Legal Officer & Chief Administrative Officer Michele Lederberg. "Blue Cross has prioritized our philanthropy to address critical housing needs with more than three million dollars granted in the past three years. We consider these grants to be a down payment on the future health and well-being of all Rhode Islanders."
In addition to a random digit dial survey, in 2022, for the second year, the Index will reach into communities where English is not spoken at home. Data collection through computer-assisted personal interviewing will be conducted in partnership with four community-based partners who participated in 2021: Progreso Latino; the Center for Southeast Asians; Dorcas International; and Higher Ground International, leveraging the nonprofits' existing relationships to include the most participants possible. In 2021, these organizations conducted more than 400 interviews in more than 14 languages.
Among the 2022 question topics are affordable housing, programs and services for children, economic mobility, food access/food security, discrimination and micro-aggression, access to technology and access to medical care.
RI Life Index Coalition member organizations include: AARP; BCBSRI; Brown University School of Public Health; Community Provider Network of Rhode Island; the Economic Progress Institute; HousingWorks RI; Latino Policy Institute; Lifespan Community Health Institute; Medical Legal Partnership Boston; Rhode Island Community Food Bank; the Rhode Island Department of Health; the Rhode Island Foundation; Rhode Island Kids Count; and United Way of Rhode Island.
Siena College Research Institute will once again conduct the random digit dial survey. Results are expected to be released in fall 2022. For more information on the RI Life Index, the RI Life Index Coalition, and frequently asked questions, please visit RILifeIndex.org.