Blue Cross & Blue Shield of Rhode Island certifies 21 new LGBTQ Safe Zones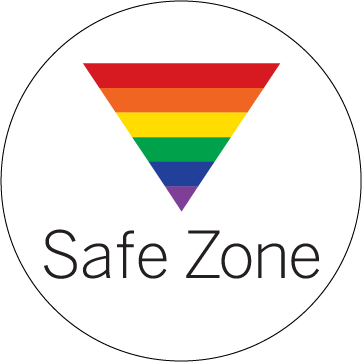 Practices to achieve designation include 19 Coastal Medical sites, Fig Tree Acupuncture + Wellness, and the Memory & Aging Program at Butler Hospital  
PROVIDENCE, R.I. – Blue Cross & Blue Shield of Rhode Island (BCBSRI) has newly designated 21 healthcare sites as LGBTQ Safe Zones, certifying that the providers have demonstrated care designed to meet the specific needs of LGBTQ patients.
More than 70 practices have achieved BCBSRI Safe Zone designation since the program began in 2016 and this unusually large class of certified providers was bolstered by the commitment of Coastal Medical. All but two of the new Safe Zones are affiliated with Coastal Medical, a primary care driven practice of more than 125 providers serving 120,000 patients.
"We applaud Coastal Medical for taking the initiative to join our Safe Zone program and for demonstrating to their patients that providing quality care to LGBTQ patients is a priority. Coastal's participation greatly expands the program's reach to LGBTQ patients across Rhode Island." said Matt Collins, M.D., M.B.A., executive vice president and chief medical officer for BCBSRI. "Safe Zones facilitate access to affirming care for this under-served community with specific healthcare needs, one that has historically struggled with healthcare interactions, and has often forgone necessary regular care due to feelings of alienation, stress, frustration and fear."
A member of the Lifespan health system, Coastal Medical has more than 20 medical offices across Rhode Island, two of which had previously been designated Safe Zones. In addition to primary care, Coastal Medical offers cardiology, pulmonology, behavioral health, and musculoskeletal health services. Coastal also provides laboratory services to Coastal patients and the community.
"Coastal Medical is proud to earn Safe Zone certification through the BCBSRI program." said Marilyn Boichat, Vice President of Clinical and Practice Operations for Coastal Medical. "We are deeply committed to providing our LGBTQ patients with a safe, supportive and inclusive environment for their healthcare."
The following are the latest Coastal offices designated as Safe Zones: Bald Hill Pediatrics, Cardiology Specialists, Coastal365, Coastal Family Medicine, Coastal's West Exchange Street Lab, East Greenwich Primary Care, East Providence Internal Medicine, Garden City Primary Care, Greenville Internal Medicine, Hillside Family Medicine, Lincoln Primary Care, Musculoskeletal Health Program, Narragansett Family Medicine, Newport Primary Care, Providence/Edgewood Primary Care, Pulmonary & Internal Specialists, Pulmonary & Sleep Medicine Specialists, Toll Gate Pediatrics, Wakefield Primary Care, and Warren Avenue Primary Care. Coastal's Narragansett Bay Pediatrics and Waterman Pediatrics practices were also designated as Safe Zones previously.
The two other new LGBTQ Safe Zones are:
Fig Tree Acupuncture + Wellness: Based in Warwick, Fig Tree is committed to helping patients achieve optimal health through holistic education and empowerment. Fig Tree Acupuncture specializes in gut health, anxiety, insomnia and overall well-being.
The Memory and Aging Program at Butler Hospital: Established in 1997, the program is affiliated with The Warren Alpert Medical School of Brown University and has played a major role in advancing the study and treatment of Alzheimer's Disease and dementia.
The designation of these two sites, along with the Coastal locations, further diversifies the breadth of Safe Zones, which include primary care, behavioral health, oral health, child and family services, and organizations serving individuals who have experienced sexual assault, domestic abuse and substance abuse.
Certification requirements for BCBSRI LGBTQ Safe Zones include staff training specific to the care of LGBTQ patients, protection for patients and staff from discrimination based on gender identity or expression, gender neutral bathrooms, inclusive forms and procedures, and a public commitment to connecting with and serving the LGBTQ community.
BCBSRI solicits applications and designates new LGBTQ Safe Zones twice a year. To learn more about the program, or if you are a provider or practice looking to become certified as a BCBSRI LGBTQ Safe Zone, visit bcbsri.com/providers/safezone-program.