Blue Cross & Blue Shield of Rhode Island certifies first pediatric primary care LGBTQ Safe Zone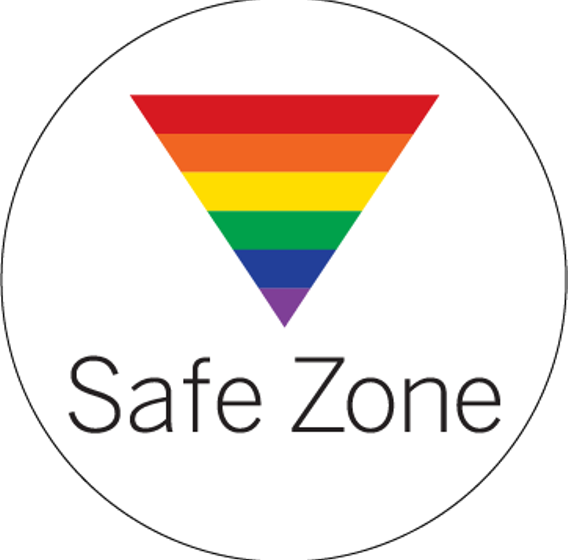 Waterman Pediatrics designated as site providing safe, affirming and inclusive care
PROVIDENCE, R.I. – Blue Cross & Blue Shield of Rhode Island (BCBSRI) has named Coastal Medical Waterman Pediatrics as the latest provider in its LGBTQ Safe Zone Program. This new site – the first pediatric primary care provider in the program – joins nearly three dozen others statewide providing safe, affirming and inclusive care to the LGBTQ community.
"The Safe Zone program was created to help address the historical challenges the LGBTQ community has encountered in obtaining healthcare," said Jenny Bautista-Ravreby, BCBSRI diversity, equity, and inclusion manager. "We are so glad to add Waterman Pediatrics to our list of safe and inclusive organizations because we know that in many cases, LGBTQ youth face an even greater risk for negative health outcomes and severe threats to their physical and mental health and well-being than LGBTQ adults do."
The BCBSRI LGBTQ Safe Zone program encompasses a variety of services, including behavioral and mental health, primary care, dental, services and assisted living for older adults, and organizations serving those affected by sexual assault and domestic violence across Rhode Island. The program welcomes all providers identifying themselves as supporters of the LGBTQ community to apply, with the goal of ensuring that members of the LGBTQ community have safe, equitable access to healthcare without fear of discrimination.
"We want kids and teens to know that when they see the Safe Zone logo on the door at Waterman Pediatrics they will receive compassionate, affirming care and that we have resources at the ready for both patients and their families," said Elizabeth Lange, MD, FAAP, of Coastal Medical Waterman Pediatrics. "We know that school can be especially challenging for LGBTQ youth as well, so we have developed inclusive communications to schools, providing the patient's name if it differs from their legal name in letters to the school."
Certification requirements for BCBSRI LGBTQ Safe Zones include things like staff training specific to the care of LGBTQ patients, protection for patients and staff from discrimination based on gender identity or expression, gender neutral bathrooms, inclusive forms and procedures, and a public commitment to connecting with and serving the LGBTQ community.
"As we continue to do all we can to support young Rhode Islanders navigating their own physical and mental health and well-being, we invite other pediatric providers and specialists to consider applying to the program," said Bautista-Ravreby.
To learn more about BCBSRI's LGBTQ Safe Zone program, or if you are a provider or practice looking to become certified as a BCBSRI LGBTQ Safe Zone, visit bcbsri.com/providers/safezone-program.