Blue Cross & Blue Shield of Rhode Island expands access to urgent and pediatric behavioral healthcare services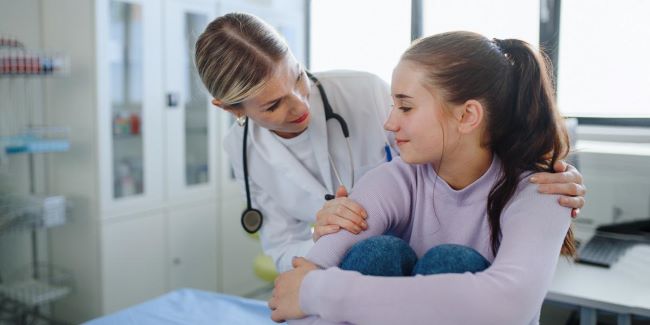 More appointments now available to BCBSRI members; access to Butler Hospital HealthPath program expanded
PROVIDENCE, R.I. (Jan. 23, 2023) – Blue Cross & Blue Shield of Rhode Island (BCBSRI) has substantially expanded access to behavioral healthcare for its members in response to a critical shortage of mental health services in Rhode Island and across the country.
Thanks to its collaborative relationships with a comprehensive network of providers and health systems, BCBSRI has finalized agreements to enhance access for an array of behavioral health services, including pediatric and urgent appointments.
"We have to take action now, as we face a nationwide and statewide mental healthcare crisis," said Rosaly Cuevas, BCBSRI manager of behavioral health quality. "As we grapple with unprecedented demand for these services amid the ongoing pandemic, BCBSRI is expanding access to care when it's most critical – when children and families urgently need professional help."
The expanded access, which became effective in late 2022, is available at the following:
Providence Behavioral Health: With locations in Providence and East Greenwich, this provider offers appointments for children, adolescents, and adults in urgent need of child psychiatry, adult psychiatry, or therapy. Staff is comprised of psychiatrists, psychiatric nurses, psychologists, social workers, mental health counselors and wellness practitioners. Appointments are available for BCBSRI commercial and Medicare members.
Rhode Island Center for Cognitive Behavioral Therapy (RICBT): Urgent pediatric and adolescent appointments available through its Rapid Respond Program, with locations in East Providence, North Kingstown, Barrington, Lincoln, and Warwick. Staff includes psychologists, psychiatrists, psychiatric nurse practitioners, physician assistants, social workers, and mental health counselors.
Since 2019, BCBSRI has also collaborated with James Andriotis, M.D., of Child and Family Psychiatry Inc. dba LifeStance Health, to provide increased access to psychiatry services for children and adolescents. The practice provides urgent appointments for BCBSRI pediatric members in need of an evaluation with a child and adolescent psychiatrist.
Each of these three practices can provide urgent appointments for BCBSRI members.
Access to Butler Hospital's HealthPath expanded
BCBSRI has also expanded access to HealthPath, an innovative program through Butler Hospital offering comprehensive behavioral health services. Previously available to BCBSRI commercial members, it is now also available to Medicare Advantage members.
HealthPath is designed to serve adults in Rhode Island, who have experienced one or more instances of greater than outpatient level of care in the last three years and could benefit from intensive, community-based, wrap-around services, care, and support. HealthPath provides individualized office, home, or community-based services depending on the patient's identified needs. HealthPath offers access to psychiatric care, counseling, case management, health and wellness care, life skills support (including vocational and educational training), medication management, transportation to and from medical appointments as needed, flexible appointment dates and times as well as weekend and holiday emergency care.
HealthPath Connect offers members the same array of services as HealthPath but is intended for members who may need less intensive or less frequent services. HealthPath Connect also serves as a step-down from full HealthPath intervention for those who have completed full HealthPath, but still need additional support.