Blue Cross & Blue Shield of Rhode Island expands clinical team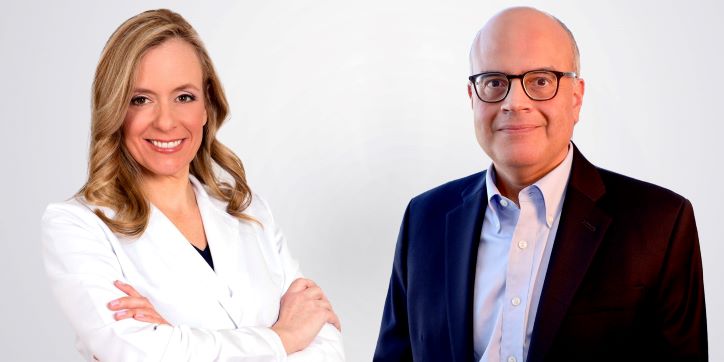 New physician leaders enhance expertise and diversity of clinical affairs at BCBSRI
PROVIDENCE, R.I. (Aug. 4, 2022) – Blue Cross & Blue Shield of Rhode Island (BCBSRI) has recruited two experienced physicians to serve as senior medical directors.
The new hires are LouAnne Giangreco, M.D., an emergency medicine physician and former vice president and chief medical officer of Cayuga Health System in Ithaca, N.Y., and Gonzalo Paz-Soldán, M.D., CPE a pediatrician and former medical director for partner transformation in value-based programs with Horizon Blue Cross Blue Shield of New Jersey.
"Dr. Giangreco and Dr. Paz-Soldán each have outstanding experience as physicians and medical leaders," said Matthew Collins, M.D., M.B.A., BCBSRI executive vice president and chief medical officer. "With their expertise and diverse backgrounds, they are ideally qualified to lead BCBSRI's efforts to enhance our members' experience, advance the quality of the care they receive, address health inequities and improve the well-being of all Rhode Islanders."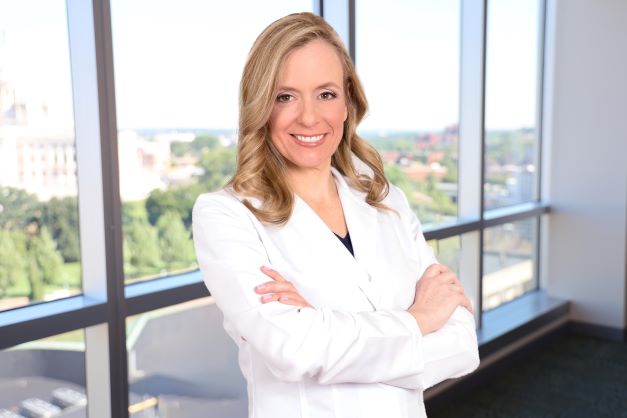 Dr. Giangreco received her medical degree from Albany Medical College in Albany, N.Y. and completed a residency in emergency medicine at Upstate Medical Center in Syracuse, N.Y. She is a fellow of the American College of Emergency Physicians.
Prior to her role at Cayuga Health System, Giangreco was vice president and chief medical officer of healthcare improvement for Excellus Blue Cross Blue Shield and chief medical officer for Five Star Urgent Care, both in Syracuse. She served as an emergency medicine physician at several New York medical centers, including Cayuga Medical Center in Ithaca, Auburn Memorial Hospital in Auburn, United Health Services in Binghamton, and Community General Hospital in Syracuse.
Dr. Giangreco has been a leader in healthcare transformation and has utilized her experience of health systems to empower stakeholders to improve the health and well-being of individuals and communities.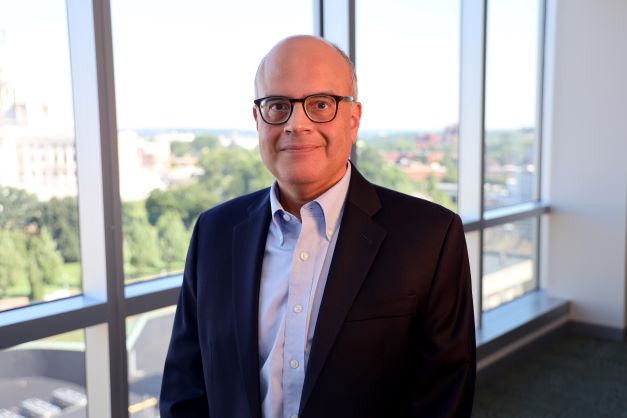 Dr. Paz-Soldán received his medical degree from Yale University School of Medicine and completed his residency in pediatrics at Children's National Medical Center in Washington, D.C. He is board-certified in pediatrics and a fellow of the American Academy of Pediatrics. He is a Certified Physician Executive.
Prior to working for Horizon Blue Cross Blue Shield of  New Jersey, Dr. Paz-Soldán served as regional executive medical director for pediatrics at Reliant Medical Group in Worcester, Mass.; medical director for Arlington Pediatric Center at Virginia Hospital Center in Arlington, Va.; medical director for the Inova Pediatric Center at Inova Fairfax Hospital for Children, Falls Church, Va.; and general pediatrician at Virginia Medical Associates, Fairfax, Va and the University of Maryland Department of Pediatrics , Baltimore, Md. Dr. Paz- Soldán, who speaks Spanish, also worked as a pediatrician in Lima, Peru.
Dr. Paz-Soldán has experience in care transformation and innovation, quality improvement and advancing patient and provider satisfaction.
Both Dr. Giangreco and Dr. Paz-Soldan began working for BCBSRI this summer.