Blue Cross & Blue Shield of Rhode Island introduces added benefit to bring companionship and assistance to older Rhode Islanders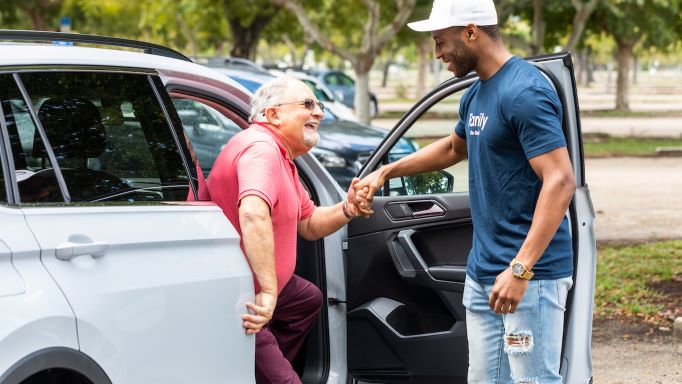 Papa offers BCBSRI Medicare Advantage members easy, no-cost access to transportation, food, social connection and daily assistance when they need it
PROVIDENCE, RI (February 9, 2022) – Blue Cross & Blue Shield of Rhode Island (BCBSRI) is helping older Rhode Islanders stay connected and supported by partnering with Papa to provide personalized, in-home daily living assistance for members who need help with a variety of everyday tasks. This program comes at no cost to all BCBSRI Medicare Advantage members, including those in the new BlueRI for Duals (HMO D-SNP) plan for Rhode Islanders who are dual-eligible, meaning they qualify for both Medicare and Medicaid.
Papa connects older adults with "Pals" who can offer assistance in the form of transportation, exercise assistance and light cleaning. Pals can also help members combat social isolation, offering companionship and conversation in a number of languages.
"The last two years have shown us the importance of staying connected to a community of support," said Melissa Cummings, BCBSRI executive vice president and chief customer officer. "Bringing Papa's network to our Medicare Advantage customers is just one of the many ways we help our members manage their overall health and wellbeing. A Papa Pal can help with everything from transportation to a medical visit, to setting up technology in the home, to helping prepare a meal. I am proud to offer this proven service to help Rhode Islanders stay connected."
Through this new program, eligible BCBSRI members will be provided 60 hours of Papa Pal assistance throughout the year personalized to members' needs. Papa Pals are carefully screened to make sure they are a good fit for the Papa community, and are available for a variety of services, including:
Companionship – Chat, play board games, watch a movie, take a walk and exercise
House needs – Light cleaning, meal preparation, home organization and pet help
Transportation – Doctor appointments, errands, pharmacy and grocery shopping
Technology help – Help with computers, smart phones, tablets and accessing telehealth
Current BCBSRI Medicare Advantage members can learn more by calling the Medicare Concierge team at 1-844-423-3875 or visiting papa.com/bcbsri. To learn more about BCBSRI Medicare Advantage plans, call 1-800-505-BLUE, visit bcbsri.com/medicare, or stop by one of the four Your Blue Store locations in Cranston, East Providence, Lincoln and Warwick.