Blue Cross & Blue Shield of Rhode Island introduces SmartShopper program to encourage members to seek high-quality, cost-effective healthcare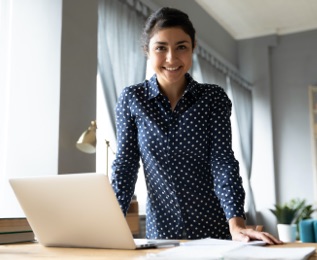 BCBSRI members can earn up to $500 in cash rewards
PROVIDENCE, RI (February 16, 2021) – Blue Cross & Blue Shield of Rhode Island (BCBSRI) has launched SmartShopper, a digital healthcare shopping and savings program that helps members compare providers and find the most cost-effective practitioner and location of their choice. Members can earn up to $500 in cash rewards each time they select a SmartShopper-recommended provider — with no paperwork and no hassle.
"As consumers, we are all used to reading reviews and comparing costs for nearly any purchase we make, and with SmartShopper we are bringing that same approach to routine clinical services and procedures, such as ultrasounds, MRIs, mammograms and colonoscopies," said Melissa Cummings, BCBSRI executive vice president and chief customer officer. "Through SmartShopper, we deliver convenient information to help members make smart, cost-conscious healthcare decisions and earn cash back for their choices."
With SmartShopper, BCBSRI members can:
Shop for specific routine, non-emergency tests and procedures
Compare costs locally and nationally
Schedule procedures with a hassle-free customer service feature
Receive a cash reward once the claim for their service has been processed
The program is completely voluntary. Eligible members can access SmartShopper via their myBCBSRI.com member account, or they can call the SmartShopper Personal Assistant Team at 1-866-285-7162. SmartShopper is included with all fully insured plans (except high deductible, HSA-qualified plans and Medicare plans) and as an available option for self-insured employer groups*.
For more information about the SmartShopper program visit: bcbsri.com/employers/smartshopper.
* The SmartShopper program is offered by Sapphire Digital, an independent company. Incentives available for select procedures only. Payments are a taxable form of income. Rewards may be delivered by check or an alternative form of payment. Members with coverage under Medicaid or Medicare are not eligible to receive incentive rewards under the SmartShopper program. SmartShopper is not available for BCBSRI's fully insured HSA-qualified high deductible health plans, such as BlueSolutions for HSA.
What information are you looking for?