Blue Cross & Blue Shield of Rhode Island President & CEO Kim Keck to head national Blue Cross Blue Shield Association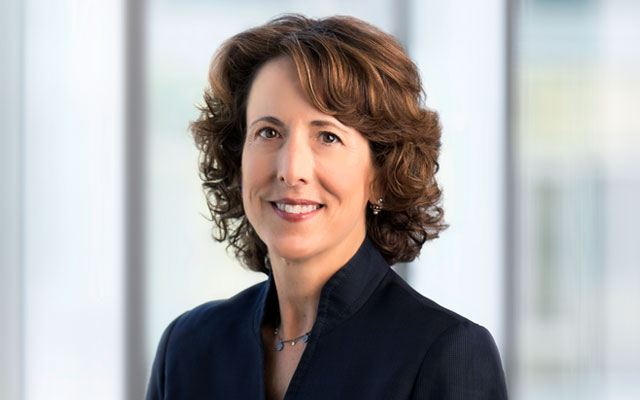 Keck to become Association's first female President & CEO
PROVIDENCE, RI –Blue Cross & Blue Shield of Rhode Island announced today that the company's president and CEO, Kim Keck, has been named president and chief executive officer of the Blue Cross Blue Shield Association effective January 4, 2021. BCBSA is a national federation of 36 independent, community-based and locally operated Blue Cross and Blue Shield companies that collectively provide healthcare coverage for one in three Americans. Keck will become the Association's first female president and CEO since it was established 40 years ago.
"While we are sorry to see Kim leave Rhode Island, this is a once-in-a-lifetime opportunity, and we are absolutely thrilled that the Association board selected her to lead the organization at this pivotal moment for our country's healthcare and for the health of all Americans," said John Langenus, BCBSRI board chair. "We're grateful to Kim for her leadership during the past four and a half years, and we wish her only the best as she steps into this new role. With a thoughtful succession plan in place, we expect a smooth transition to the next leader of BCBSRI."
The board plans to conduct a national search for Keck's successor; Keck will remain at the helm of BCBSRI through December 2020.
Keck joined BCBSRI in June 2016, coming from Aetna, where she had held numerous leadership positions during a 28-year tenure, including president of Aetna's northeast region and interim president of the southeast region. In those roles she was responsible for $20 billion in revenue and approximately five million members across the commercial and Medicare segments. In addition, she held a wide range of strategic, financial and operational roles at Aetna.
Since her arrival at BCBSRI, Keck has advanced a vision to passionately lead a state of health and well-being across Rhode Island, putting the plan's 450,000 members at the center of BCBSRI's strategic initiatives around cost and value stewardship, convenience and comprehensive health. Keck has also led policy efforts fortifying elements of the Affordable Care Act to ensure all Rhode Islanders have access to affordable, quality care. Her commitment to combatting long-standing social issues influencing health outcomes, including childhood obesity, housing insecurity, and racial inequities has already had an impact in the state. Keck spearheaded BCBSRI's partnership with the Brown University School of Public Health to create the RI Life Index, a new data resource providing insights into Rhode Islanders' perceptions about social factors that can create barriers to health and well-being. Following the release of the 2019 Index, BCBSRI granted more than $800,000 to organizations working at the intersection of housing and health. Keck has been an active participant on the Rhode Island Foundation's Long-Term Health Planning Committee and was appointed by Governor Raimondo to co-chair the Rhode Island Healthcare Cost Trends Collaborative Project, which recommended a 3.2 percent spending cap on healthcare the governor signed into law in February 2019.
Keck serves on the Rhode Island Community Food Bank board of directors and is a trustee of the Community College of Rhode Island Foundation. Additionally, she serves on the Greater Providence Chamber of Commerce and Rhode Island Quality Institute boards of directors. She is also a board member of Oak Street Health and Prime Therapeutics.
"I am honored and humbled to be selected as the new leader of the Blue Cross Blue Shield Association," Keck said. "The 36 Blue Cross and Blue Shield companies represent the largest and most trusted brand in health insurance, and there is nothing more important than continuing to earn and preserve that trust. I am also grateful to the board, executive team, and staff of BCBSRI for their leadership and support. The past seven months – when we have faced the dual challenges of a public health crisis and a centuries-old crisis of systemic racism that has created significant inequities – have shown me what an extraordinary company we are, as we pivoted time and time again to meet the health and healthcare needs of Rhode Islanders."
"Kim returned to her native state of Rhode Island four years ago poised to drive change," said Langenus. "In a short period of time she has made a tremendous impact, accelerating innovation and championing our community mission. She leaves the company in an ideal position to attract another outstanding leader."