Blue Cross & Blue Shield of Rhode Island welcomes Jenny Bautista as new diversity, equity and inclusion manager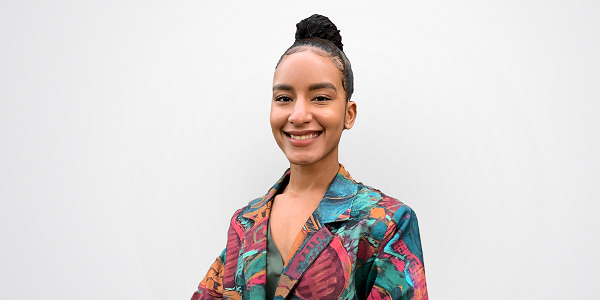 PROVIDENCE, RI (December 21, 2020) –Blue Cross & Blue Shield of Rhode Island (BCBSRI) has named Jenny Bautista as diversity, equity and inclusion (DEI) manager. In this role, Bautista provides leadership and consultation for all company-wide DEI programming, training and education, as well as manages BCBSRI's Employee Business Resource Groups (EBRGs) and Diversity Council.
Bautista joins BCBSRI with nearly a decade of experience working in the non-profit sector where she played key roles in fundraising, programming, recruiting and community partnership building, all through a DEI lens. She brings a deep passion for creating a more equitable community for all by building and stewarding meaningful relationships across differences.
"At Blue Cross, our commitment to diversity, equity and inclusion is fundamental to our vision to passionately lead a state of health and wellbeing across Rhode Island. DEI is integral to both our success as an employer, and as a local, nonprofit health insurer—helping us meet the evolving needs of our members, our community and our employees," said Carolyn Belisle, BCBSRI managing director of corporate social responsibility. "We're thrilled to have Jenny join our team and build upon the strong foundation laid over the past decade as we continue our journey to create a more diverse, equitable and inclusive workplace, where we all have an equal opportunity for success."
For the past six years, Bautista led DEI efforts at Big Brothers Big Sisters of Eastern Massachusetts, including creating and implementing trainings, facilitating workshops, and building safe spaces for employees to learn and brainstorm how to serve communities in a more equitable and inclusive way. She was also a community ambassador for the United Way of Massachusetts Bay and Merrimack Valley where she connected employees to volunteer opportunities, increasing the company's community impact and employee engagement goals.
Bautista earned a bachelor's degree in management with a focus in marketing from the University of Massachusetts Boston. Originally from the Dominican Republic, Bautista grew up in Massachusetts and currently lives with her partner in Pawtucket, Rhode Island.