Breeze Airways First Flight to LAX from TF Green International Airport Take Off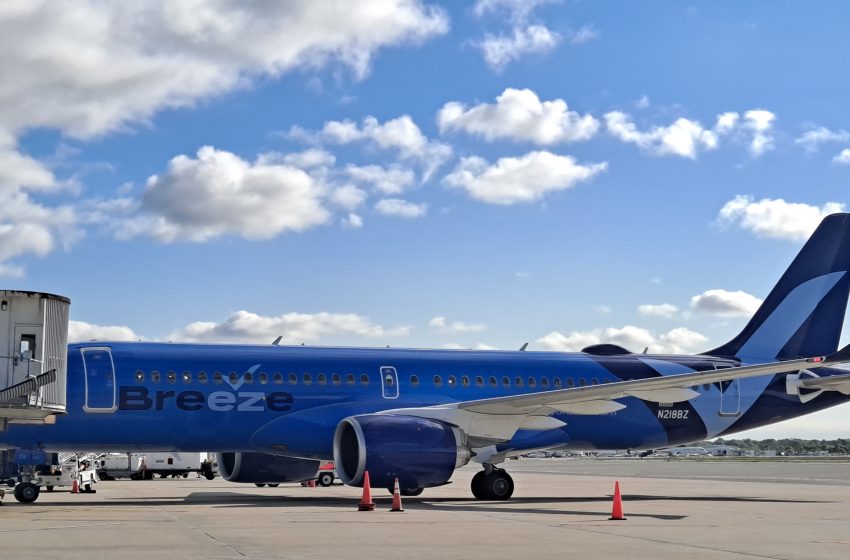 Warwick, RI – Breeze Airways celebrated it's first nonstop flight to LAX, which took off at 8 AM Wednesday morning from Rhode Island T.F. Green International Airport.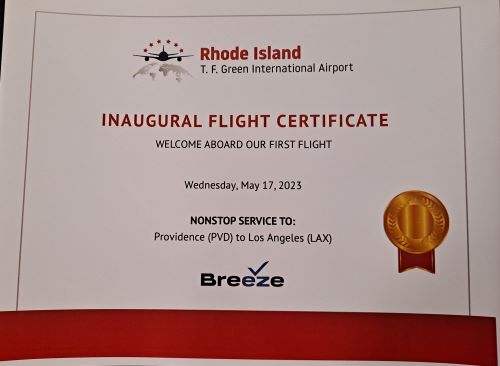 This nonstop flight is first of four new non-stop flights scheduled for this week, including Tampa, Jacksonville and Richmond.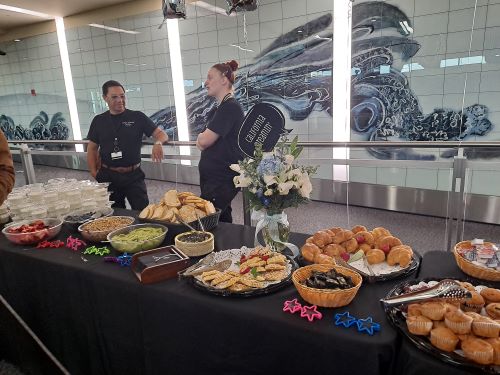 In July, non-stop flights to Fort Myers, Sarasota and Orlando will begin.
This is all part of an ongoing effort after Breeze establishes its base of operations at T.F. Green Airport back in March.
From T.F. Green, Breeze also serves Charleston, South Carolina; Cincinnati, Ohio; Columbus, Ohio; New Orleans, Louisiana; Norfolk, Virginia; Orange County, California; Pittsburgh, Pennsylvania; Provo/Salt Lake City, Utah; and Raleigh-Durham, North Carolina.
The airline's goal is to have service to 20 or more different destinations by 2027.
"We truly appreciate Breeze Airways' continued investment in service to our state and region as they expand their Rhode Island routes and base of operations at PVD," said Iftikhar Ahmad, President and CEO of the Rhode Island Airport Corporation.
"These new routes, including Rhode Island T. F. Green International Airport's first regularly-scheduled nonstop flights to the West Coast, are welcome news for leisure and business travelers to and from our state," Ahmad continued.
Take off to LAX