Brett Smiley Candidate for Mayor Promotes Early In-Person Voting Opportunities in Providence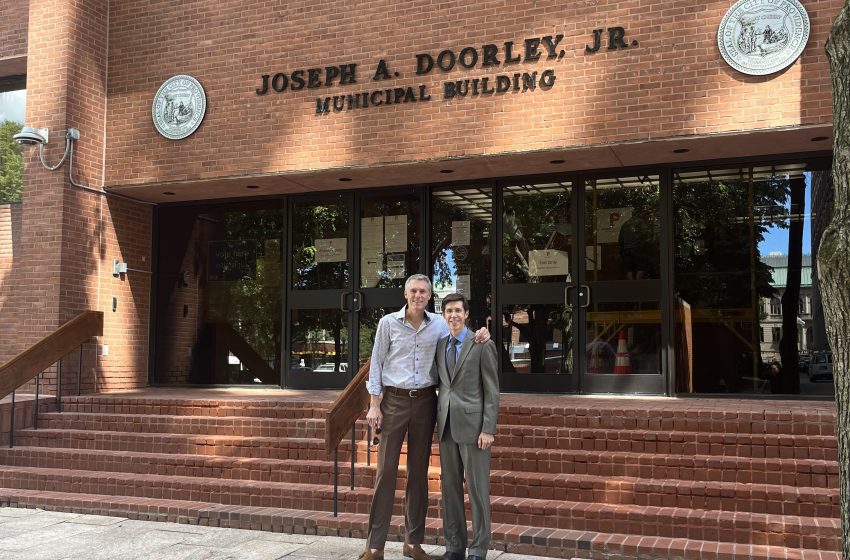 Providence, RI- Today, Brett Smiley, candidate for Mayor of Providence, voted early with his husband Jim at 444 Westminster Street and highlighted the importance of early voting ahead of the upcoming primary. Early voting is an easy and convenient way to cast a ballot and started earlier than ever this year, providing 20 days before the primary to vote in-person and early with no excuses.
"With less than one week until the primary election, it's important to educate folks about the voting options available to them. Voting early is easier than ever and people are still learning it's available," said Smiley. "After the census, many precincts and polling locations changed and some people are going to be confused on primary day. I encouraged everyone in Providence to make a plan for voting, find your polling location and know your transportation plan or take the time to come down and vote early. As I talked to business owners, I have been encouraging them to let employees have paid time to exercise their right to vote in this important election."
Early voting is available at the Joseph A. Doorley, Jr. Municipal Building 444 Westminster Street (Monday – Friday from 8:30AM–4:30PM and Saturday, September 10th from 9:00AM–4:00PM). This ends Monday, September 12th from 4:00PM. Due to redistricting, many polling locations have changed and voters are encouraged to check their polling location as part of their voting plan for this election. Mail ballot application status and polling location information can be found at vote.ri.gov. Completed mail ballots can be left in the drop box located on Eddy Street behind City Hall (25 Dorrance Street). The Smiley Campaign is providing rides to any voters that need them prior to or on Primary Day through this form.