CELEBRATE ASIAN HERITAGE AND CULTURE AT THE 22ND ANNUAL RHODE ISLAND CHINESE DRAGON BOAT RACES & TAIWAN DAY FESTIVAL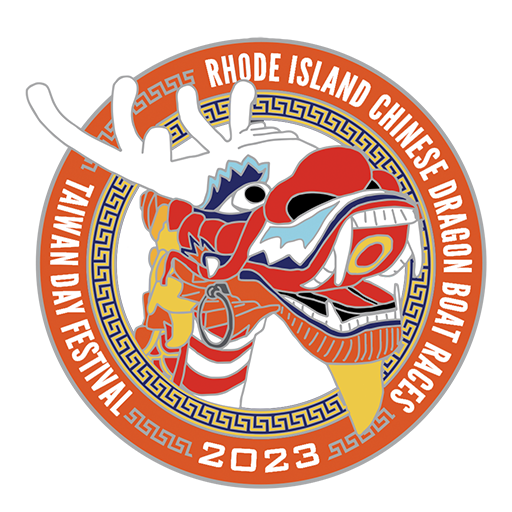 Day-long event features competitive rowing with cash prizes to be awarded, popular dumpling eating contest, and Asian festival on the pier with live cultural entertainment and more!
PAWTUCKET –  The 22nd Annual Rhode Island Chinese Dragon Boat Races & Taiwan Day Festival is set for Saturday, September 2, 2023 from 9 am-4 pm, at Festival Pier in Pawtucket, RI. The event is free to attend, and parking and shuttles are located at 100 Main Street, Pawtucket and 167 Roosevelt Avenue, Pawtucket.
This signature day-long event along the Pawtucket River is presented by the Blackstone Valley Tourism Council. Along with the Dragon Boat Races, Festival Pier will offer the family-friendly Taiwan Day Festival showcasing Asian culture.
This year, 25 teams from around the Northeast, both club teams and corporate / community teams, will be competing for cash prizes and entries to other premier dragon boat races in the United States and Canada. The races continue to use the colorful fiberglass Taiwanese-style dragon boats gifted from the Republic of China (Taiwan) and uniquely incorporates the skill of flag-catching in each race. The course length is 200 meters long up the Pawtucket River, with three boats racing at a time. Spectators line the river and fill the grandstand to watch these exciting sprint races.
The Taiwan Day Festival presents cultural entertainment with performances from the Chinese Folk Art Workshop, as well as their traditional Taiwanese art & crafts tables. The festival also has a great selection of Asian food trucks, vendors, the Taste Of Taiwan, and interactive activities for children and families.
Also being held at this event is the extremely popular Chinese Dumpling Eating Contest where the winner will receive a round-trip ticket to Taipei, Taiwan. Space is limited for this contest. Contestants can sign up the day of the event at the registration tent.
More information about this unique and exciting event can be found at dragonboatri.com