Central Falls Becomes Third City in the U.S. to Provide 10 Minute Walk Park Access to all Residents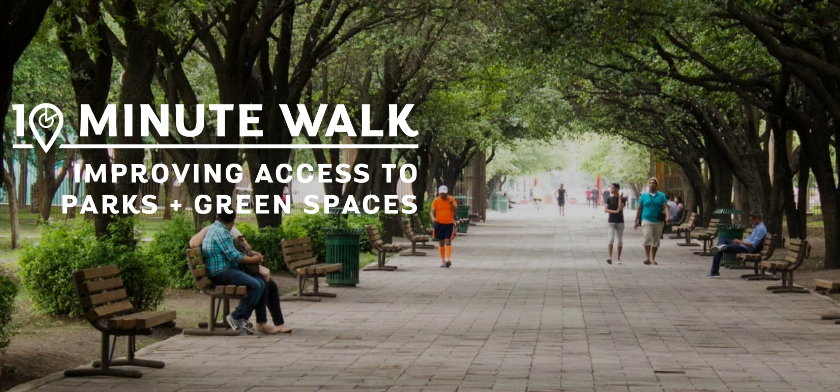 CENTRAL FALLS– Mayor James A. Diossa and the 10 Minute Walk campaign announced today that Central Falls recently became the third city in the U.S. where 100% of its residents have a park or green space within a 10-minute walk, or ½ mile, of home. The city has made steady progress to expand access to green space since Mayor Diossa's 2017 joining of the 10 Minute Walk, a national partnership led by The Trust for Public Land, which calls for U.S. cities to commit to serving 100% of their residents with safe, easy access to a park or green space by 2050.
"As mayor, I have always strived to improve quality of life for all of our residents, and during my administration, we have worked hard to make sure everyone, no matter what part our great city they live in, has a park within a 10-minute walk of home," said Mayor James A. Diossa. "We are proud that is now a reality, and that we are joining the ranks of cities like Boston and San Francisco in connecting all of our residents to green space."
"Now, more than ever, we know that having parks and green space close to home is vital for our health, well-being, and happiness," said Benita Hussain, Director of the 10 Minute Walk at The Trust for Public Land. "I am so thrilled that Central Falls has achieved this bold and ambitious target and can serve as a model for other small cities that it is possible."
Under Mayor Diossa's leadership, Central Falls has gone to great lengths to invest in and expand green spaces across the city including the creation of the Robert A. Ferri Veterans Memorial Park and the reconstruction of Macomber Stadium and the Ivan D. and Reinaldo "El Chancero" Perez Field on Higginson Avenue.
Regionally, Central Falls joins Boston, which reached 100% park access in 2018, and is just ahead of the city of Providence at 99%, and Pawtucket, at 92%, all according to The Trust for Public Land's Parkserve database.
Regardless of where their current baseline access is, 10 Minute Walk works with local leaders across the U.S. to raise awareness around the importance of parks and green spaces for improving the health of their cities, and to make parks top of mind for the people who are planning the future of cities. The campaign has gained support and commitments from almost 300 mayors to bring parks and green space within a 10-minute walk of home of residents, as well as dozens of nonprofits that are doing crucial work in local communities to advance this goal.