Central Falls man sentenced to serve 30 years in state prison for child molestation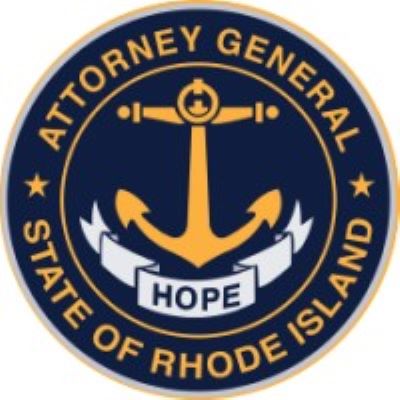 PROVIDENCE, R.I. – Attorney General Peter F. Neronha announced today that a Central Falls man has been sentenced in Providence County Superior Court to serve 30 years at the Adult Correctional Institutions (ACI) after being found guilty of child molestation against two female victims between 2015 and 2017.
On November 17, 2023, Superior Court Justice Joseph A. Montalbano sentenced Celestino Ribeiro (age 66) to 40 years with 30 years to serve and a 10-year suspended sentence with 40 years of probation. Judge Montalbano also issued a No Contact Order between the defendant and the victims. Additionally, the defendant is required to comply with all statutory requirements relating to sex offender registration and attend counseling.
On June 8, 2023, following the conclusion of a six-day jury trial, the defendant was found guilty of three counts of first-degree child molestation and three counts of second-degree child molestation.
"As I said when this defendant was convicted in June, I am incredibly proud of the victims in this case," said Attorney General Neronha. "They mustered the courage to face their abuser in court to ensure he was held accountable. Every time a victim advocates for themselves, their story has the potential to give other victims strength and affect real change. I want to thank the prosecution team and the Central Falls Police Department for an outstanding job in the investigation and prosecution of this case."
During the trial, the State proved beyond a reasonable doubt that between 2015 and 2017, the defendant molested two female victims under the age of 14, who were known to him, at homes in Pawtucket and Central Falls.
In 2017, one of the victims reported the molestation to their school nurse after learning about "bad touching" in health class. A school social worker then spoke to the other victim, who too confirmed molestation by the defendant.
"Detectives from the Central Falls Police Department worked tirelessly with the members of the Attorney General's Office to ensure justice was served in this case," said Central Falls Police Chief Anthony Roberson. "This defendant will likely spend the rest of his life in prison for his terrible crimes. Once again, we are so thankful to the victims for their full cooperation, assistance, and courageous voices throughout the criminal proceedings."
Assistant Attorney General Meghan McDonough and Special Assistant Attorney General Ariel Pittner of the Office of the Attorney General and Detective Stephanie Ruano and Sergeant Omar Ospina of the Central Falls Police Department led the investigation and prosecution of the case.