Cicilline Meets with Rhode Island's Michael Druckman and David Gehrenbeck in Ukraine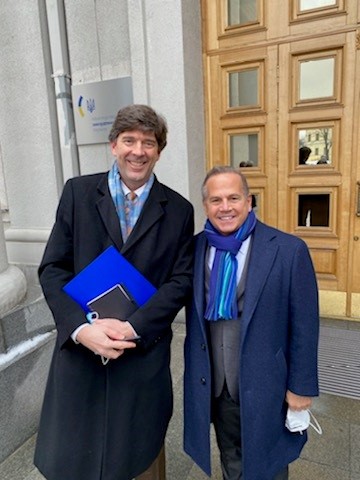 While in Kyiv, Ukraine on a congressional trip with the House Foreign Affairs Committee, Congressman David N. Cicilline (RI-01) met with Barrington native Michael Druckman, who currently serves as the Resident Program Director for Ukraine at the International Republican Institute (IRI), and Providence native and Classical High School graduate David Gehrenbeck, Counselor for Political Affairs at the U.S. Embassy in Ukraine.
"Rhode Island's talent reaches far beyond our state and I can think of no more important work, nor better representation of our state than the pro-democracy work Michael and David are doing in Ukraine," said Congressman Cicilline. "At a time of such tension and real uncertainty, their work is more important than ever."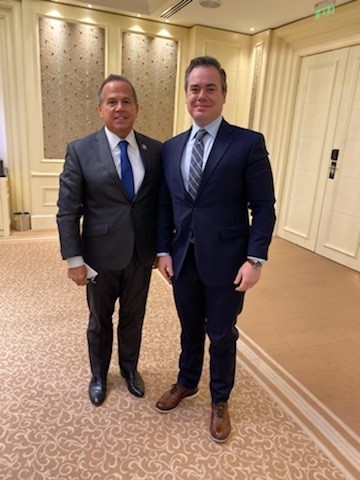 "A majority of Ukrainians, regardless of the language they speak, want to see their country firmly within western democratic institutions. For the past eight years they have worked together to build a young resilient democracy and their choice for a future should not be derailed by Kremlin bullying and continued aggression," said Michael Druckman.
"It is an honor to represent the people of Rhode Island, and the entire United States, in bringing a message of hope to the people of Ukraine. We really appreciate Congress's interest in and commitment to our dear Ukrainian friends," said David Gehrenbeck.
Congressman Cicilline and Druckman last met in 2014, when the Congressman was visiting Ukraine.