City Announces Dedication to Upgraded Public Safety Facilities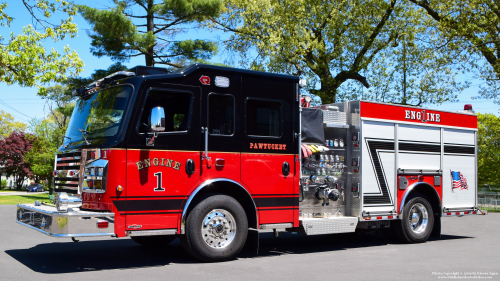 PAWTUCKET- As a part of the City of Pawtucket's continued focus on the safety and security of our residents, the City has announced the dedication to a new, state-of-the-art public safety complex on the east side of the City along with the refurbishment, renovation, and reopening of the West Avenue Fire Station 1.
"Quality and responsive public safety for our community continues to be a priority of the Administration and City Council," said Mayor Donald R. Grebien. "The investment in the new, all-encompassing public safety complex, along with the reopening of the West Avenue Fire Station, will provide our brave men and women, that keep us safe every single day, with the necessary tools to perform their jobs well into the future."
The new complex will help the Public Safety Department to better serve residents while consolidating services, saving tax payer dollars in the long run.
"Our goal is to provide the best public safety services we can for our residents," said Acting Public Safety Director and Police Chief Tina Goncalves. "As part of moving the City forward and continuing to address the long-inherited problems in our public safety facilities, we continue to progress toward a state-of-the-art public safety complex that will consolidate and relocate the police headquarters and some fire stations."
The City anticipates that renovation of Fire Station 1 to be completed in 2 years while the tentative schedule for the public safety complex is 3 to 4 years. DF Pray General Contractors will be completing the project while Peregrine is helping the City manage the project. The City continues to work alongside its partners to determine an exact location.
The Administration hopes to announce specific details on the public safety complex and Fire Station 1 in the coming months.