City Announces Proposed Amendments to American Rescue Plan Act Ordinances l and ll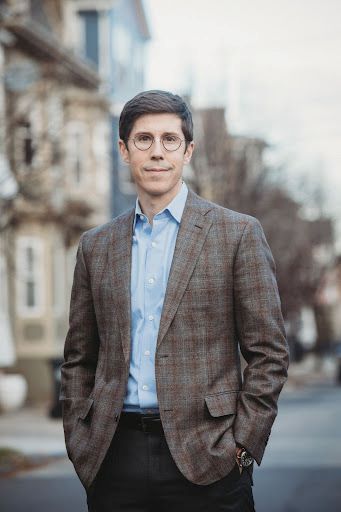 Proposed Reallocation of Funds Targets Long-Term Investments
PROVIDENCE, RI – On Thursday, the Providence City Council will introduce amendments proposed by the Administration to American Rescue Plan Act (ARPA) ordinance I and II that will shift spending of these one-time federal funds towards long-term investments.
"We have one opportunity to use this unprecedented funding, which is why I believe we should be using ARPA funds to make long-term investments that can improve critical infrastructure throughout our city," said Mayor Brett P. Smiley. "My Administration has carefully reviewed each line item and believes that while there have been some great investments made thus far, there are some allocations that need to be modified. We are working with the Providence City Council to ensure that the amended ordinance reflects our shared priority of wanting to get the most out of these federal dollars."
Mayor Smiley believes these one-time federal funds should be used to improve the quality of our infrastructure, improve city services, meet current needs like the lack of housing in Providence, and to support long-term investments that will serve the people of Providence for generations to come. Upon conducting a line-by-line review, the Administration found several line items that weren't appropriately funded to meet the intention of the initiative and or used one-time dollars to start programs that could not be sustainably incorporated into the City's budget. As a result, the Administration is proposing revisions to the previously passed "ARPA I and ARPA II" ordinances. These changes are in alignment with the COVID-19 Recovery and Resiliency Task Force's original report.
Of the $166 million received in 2021, $81,415,264.18 in ARPA funding has been spent and a total of $84,898,864.82 is remaining. Of that $84,898,864.82, $64 million are obligated or encumbered and nearly another $20 million is being proposed for reallocation by the Smiley Administration. The proposed amendments increase or adds eight ordinance lines, and 16 ordinance lines are proposed for reallocation in full or partially.
| | | |
| --- | --- | --- |
| Program | Total Allocation | Increase Amount |
| Cranston Street Armory Investments | $1,000,000 | +$1,000,000 |
| Emergency Housing Solutions | $3,774,410 | +$2,774,410 |
| Equipment/Parking Meter Replacement | $1,000,000 | +$1,000,000 |
| Food Security Grants | $375,000 | +$125,000 |
| Housing Trust Transfer | $27,226,239 | +$10,226,239 |
| India Point Resiliency Investments | $3,000,000 | +$3,000,000 |
| Merino Park/WRWC Investments | $1,000,000 | +$1,000,000 |
| Right to Counsel | $1,200,000 | +$600,000 |
Per federal law, these federal funds must be allocated by the end of 2024 and spent by the end of 2026. The proposed ordinance amendments are available online.