City Council Approves Ballot Questions for November Election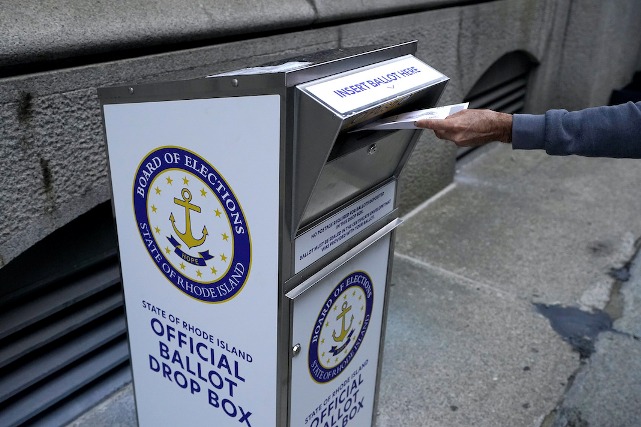 Providence, RI –After a special meeting tonight, the City Council approved 10 ballot questions regarding amendments to the City Charter (the city's constitution). The questions will go before voters on November 6, 2022. The questions were based on recommendations from the Charter Review Commission, which included more than six months of weekly meetings with city department heads and public input. Here are the ballot questions:
Shall Department Directors be required to appear before the City Council for re-appointment every four years. [Amends Section 302 (b)]
Shall the City Council be allowed to hire consultants by vote of a simple majority [Amends Section 401 (d)]
Shall the removal procedure for appointed officers be defined by ordinance and allow the City Council to remove council appointees by a vote of a simple majority. [Amends Section 403]
Shall the purchasing threshold be increased from five thousand ($5,000.00) dollars to ten thousand ($10,000.00) dollars for regular purchasing and twenty thousand ($20,000.00) dollars for construction contracting. [Amends Section 1007 (c)(1)]
Shall the new position of General Manager of the Water Supply Board be established with oversight authority over all personnel matters of the Water Supply Board separate and apart from the position of Chief Engineer.  [Amends Section 1101(a)(3)(4)(5)and(b)]
Shall the Charter clarify that all department heads and appointed officers are subject to all applicable personnel regulations of the City. [Amends Section 1201]
Shall the number and composition of school board members be increased from nine (9) to ten (10), to include five (5) members elected in a non-partisan manner at the November 2024 general election, one from each of five (5) equal electoral regions representing the North, South, East, West, and Central areas of the City; and five (5) members appointed by the mayor with the approval of the city council, with no more than one (1) individual appointed by the mayor from   any one of the five (5) equal electoral regions [Amends Section 701]
Shall the terms "chairman" and "vice-chairman" be replaced with the terms "chair" and "vice-chair" wherever they appear in the charter.
Shall the City Treasurer to be provided direct access to records of all receipts, appropriations, and allotments of the City, and be required to ensure compliance with the City Charter and Code of Ordinances prior to issuing any payments.
Shall the Composition of the City Plan Commission be amended to add an additional representative from the general citizenry of the city.
The General Election to be held on November 6, 2022.