City Council Finance Committee Approves Providence's FY 2024 Budget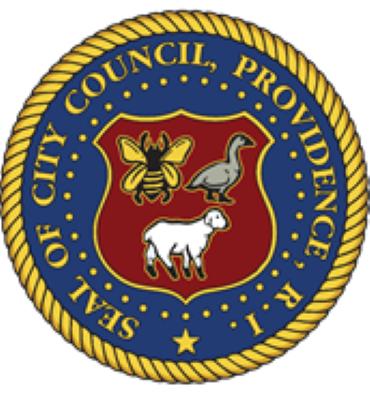 Providence, RI – Tonight, following a second public hearing, the Providence City Council Finance Committee approved an amended $583 million FY 2024 city budget by a vote of three to zero. The budget proposal modifies residential and commercial property tax rates, helps owner-occupied residents, and asks Mayor Brett Smiley to negotiate strong PILOT agreements with tax-exempt institutions to allow for significant investments in improving quality of life issues for city residents.
"This budget balances Providence's financial challenges with residents' financial and quality of life concerns," said Council President Rachel Miller (Ward 13). "Councilors listened to their constituents, many of whom were hit with increased tax bills from last year's property re-evaluations. This budget eases the proposed tax increase and realizes $4.1M in savings for residents. Strong investments from Providence's tax-exempt institutions are a critical part of this budget proposal – new spending on important programs is linked to the approval of new agreements with our universities and hospitals, which we expect to see in the coming months. Finally, I am thinking of our friend and fellow councilor, Helen Anthony, who led this committee with unwavering attention to detail and created new transparency in our budget process. I hope she recovers quickly and is back in this chamber with us all soon."
FY 2024 City Budget tax proposal from the City Council:            
Residential property tax rate increases to $18.35 per $1,000 (a decrease from the mayor's proposal of $18.70 but an increase from the current rate of $17.80)
$226 tax increase for the average-priced home ($222 less than the budget proposed in April)
Commercial property tax decreases to $35.10 per $1,000 (an increase from the mayor's proposal of $34.10 but a decrease from the current rate of $35.40)
Homestead exemption decreases to 43% from the current 45% (increases from the mayor's proposal of 40%) *Homestead exemption is a tax exemption for those residents living in their homes
FY 2024 Amended Budget highlights include:
$4.1 million in tax savings achieved by the Council
Hiring freeze for new non-essential jobs (This is the result of a $7.1 million shortfall in PILOT, payment in lieu of taxes funds from tax-exempt city hospitals and universities)
$1.5 million allocated for neighborhood infrastructure projects (playgrounds, school buildings, and street safety improvements)
Funding for a lateral Providence Fire Academy and a second Providence Police Academy (to begin approximately in February)
The finance committee, joined by other members of the City Council, has been diligently reviewing proposed budgets over 11 meetings, totaling more than 20 hours, and asking detailed questions to city departments over the last seven weeks. One public hearing was held on May 16 in the council chamber, allowing residents to weigh in on the process. For the first time, a second public hearing was held tonight.
What's next?
City Council must approve the amended budget twice to take effect. The first special council meeting will be scheduled for Friday, June 16, at 4:30 PM.