City Council Introduces a City-Wide Rental Registry for Landlords & Sets to Establish Providence as America's First Climate Jobs City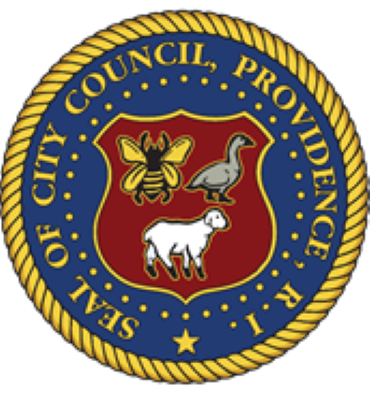 Rental Housing Registry
Providence, RI – Councilors received a proposed ordinance that would create a first-of-its-kind registration for all occupied and vacant rental units throughout the city of Providence. The aim of a rental registry is to help address longstanding health and safety issues, identify units that are not up to code, educate tenants and landlords on building code compliance, and connect homeowners with lead remediation services for any properties built before 1978, the year lead paint was banned.
The proposed registry includes single and multi-family homes, condos, townhouses, and leasehold cooperative units. The ordinance creates a proactive inspection program, calls for the creation of a transparent online database by January 2025, and requires annual reporting to the City Council. The initial registration opens on September 2, 2024, and ends on October 31, 2024.
"A rental registry is a tool for transparency, accountability, and safety throughout the city's aging housing stock," said Council President Rachel Miller. "A registry empowers tenants with information and ensures landlords do their due diligence to keep residents safe."
Registration Checklist
landlord must register units with the Department of Inspection and Standards
name of landlord or any business entity leasing units must be registered
landlord or business entity must register an active home address, business address, or PO Box, active email address & phone number
name, address, and contact information for any property manager must be registered
Tax Assessor's plat and lot number must be registered
number of dwelling units must be registered
number of bedrooms in each unit
number of occupants in each unit
 period of occupancy or period of lease agreement for each unit
all landlords must affirm they are familiar with the following:
Minimal Housing Standards (PVD Code of Ordinances)
Unlawful Housing Practices (PVD Code of Ordinances)
Noise Control (PVD Code of Ordinances)
Residential Landlord Tenant Act (RI General Law)
Rhode Island Fair Housing (RI General Law)
all landlords leasing a property built before 1978 shall provide DIS with a valid certificate of conformance, a lead-safe certificate, and a lead-free certificate
Registration Timeline
initial registration opens on September 2, 2024
deadline of October 31, 2024 to register units
 registration is valid for one year
Registration Fees
no fees for initial registration
 $30 per property for owner-occupied multi-family rental properties, with an additional fee of $15 per unit for properties of four or more units
 $50 per property for non-owner-occupied single family, multi-family, condos, and townhouse rental properties up to three units, with an additional fee of $25 per unit for properties with four or more units (cap of $500 per property)
$100 for any owner of a short-term rental unit
The rental registry ordinance was referred to the Committee on Ordinances for further review.
America's First Climate Jobs City
Councilors approved a resolution that would establish Providence as America's First Climate Jobs City. What is a Climate Jobs City? The council commits to enacting bold climate policy goals and aggressive programs that ensure:
Just Transition – inclusion of stakeholders from labor, environmental, and racial justice movements, residents, and private industry in the decision-making process
Workforce Development – investing in carbon-neutral and climate-friendly infrastructure; integrating prevailing wage, project labor, labor peace, pre-apprenticeship and apprenticeship utilization
Resilience, Adaptation, and Emergency Preparedness – removing unnecessary administrative and legislative barriers obstructing the creation of resilient PVD neighborhoods; maintaining language appropriate preparedness education programs and emergency alert systems in the face of flooding and extreme heat events
Building Decarbonization – decarbonizing and retrofitting buildings to eliminate emissions and create healthy environments by 2050, with measurable progress by 2030
Renewable Energy – facilitating the switch to a 100% clean energy supply by 2033
Mobility – encouraging transit-oriented development
Climate Literacy and Environmental Education – infusing clean, renewable energy and environmental awareness education programs in all PVD public schools, charter schools, and mayoral academies
Green Infrastructure – increase equitable neighborhood access to green infrastructure and spaces
Healthy Neighborhoods – ensuring equal access to open and recreational spaces that are free from air, water, and soil pollution; increasing availability of qualified cooling centers and increasing access to public pools and urban forests
Implementation – working with Climate Jobs RI and other stakeholders to identify federal funding programs; establish a regular reporting system on progress
"I am proud to sponsor this Resolution with my colleagues to commit Providence to being America's first Climate Jobs City," said Councilor Sue AnderBois (Ward 3). "Climate change is an existential crisis — and as we work toward a more resilient future for our residents, that has to include ensuring that the green economy is powered by good jobs with family sustaining wages."
"I am excited to stand here with so many leaders that are committed to making Providence a national leader in addressing the climate change crisis," said Director of Sustainability Priscilla De La Cruz. "It is possible to move our city towards clean energy and climate resiliency while preparing our workforce of today and tomorrow to be active participants in a new, green economy. The Smiley Administration looks forward to working with this broad coalition of frontline workers, Providence residents and business owners, and the many advocates dedicated to this work."
Climate Jobs Rhode Island Policy Director Michael Roles further added, "Providence is setting the example for the rest of the country as it maps out a true Just Transition that honors the rights of working class people and frontline communities. We look forward to collaborating with the City to implement a transition that centers the expertise and lived experiences of workers and people living on the frontlines."
"As the first Climate Jobs City in America, Providence will show the rest of the country what it looks like to enact climate policies that are built in strong collaboration with labor, community, industry, and government," said Patrick Crowley, Secretary-Treasurer of the Rhode Island AFL-CIO. "A truly Just Transition ensures that robust climate action, includes the voices of working people and expands access to the good-paying green jobs for all."
"The RI Building and Construction Trades Council is in full support of Climate Jobs RI and creating a Just Transition to a green economy. From our point of view, a Just Transition means there cannot be a gap in employment for our hard-working men and women employed in both the construction trades and the legacy fuel industry. We look forward to working with the city of Providence to make sure that our members are front and center as this transition takes place and there are no gaps in employment for anyone," added LIUNA General Secretary-Treasurer and RI Building and Construction Trades Council President Michael F. Sabitoni.