City Employees Step Up for Pawtucket Community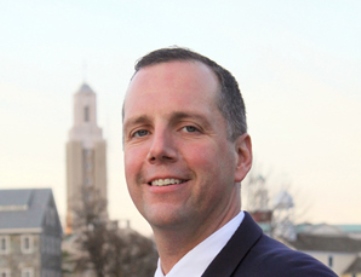 Mayor Donald R. Grebien
This past year was difficult for all of us amid the ongoing coronavirus pandemic. Our community partners, businesses, and residents showed their resilience and willingness to help others.
As we turn the page onto a new year, we are thankful for all of the tireless frontline healthcare workers, our brave public safety personnel, and our first responders. These courageous individuals continue to risk their lives every single day in order to keep our community safe.
I also would like to take a moment to express my gratitude and admiration for our City employees, Local 1012, and Local 3960 who supported and approved instituting a second round of WorkShare from October through December. WorkShare, a program offered by the Unemployment Insurance Division in the Rhode Island Department of Labor and Training (DLT), allows qualified employers to reduce the hours of work for employees rather than lay them off completely during a time of economic hardship.
Their willingness to join the City Council and me in reducing our wages has resulted in a $1 million offset to costs from the two WorkShare rounds to the City's budget, which has been met with uncertainty like so many other budgets across the state and country.
With the turn of the new year, I am confident that, together, we will all get through these challenging times.