City of Pawtucket invite the Public to Hispanic Heritage Month Celebration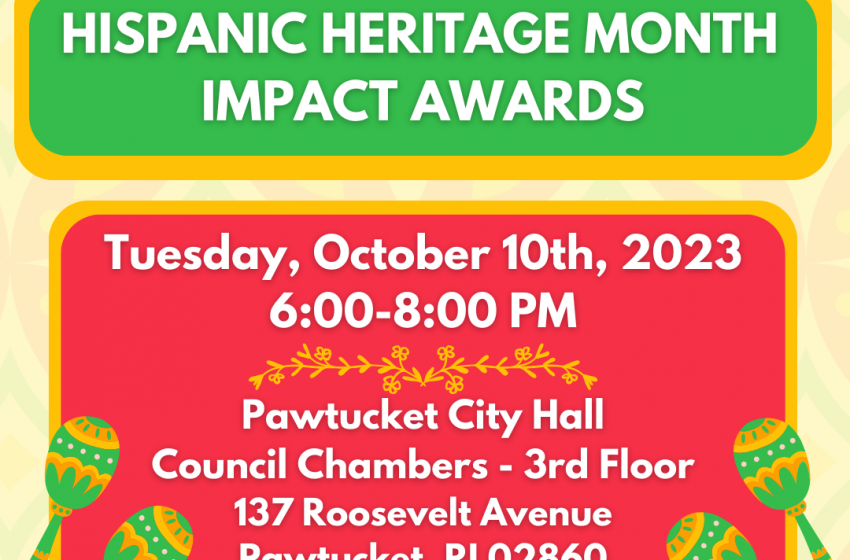 Mayor Donald Grebien and the City of Pawtucket invite you to nominate a Latino Leader in our Pawtucket Community for Hispanic Heritage Month!
On Tuesday, October 10th, 2023 from 6-8 PM the City of Pawtucket will celebrate Hispanic Heritage Month by honoring three Latino Leaders who are "Driving Prosperity, Power and Progress" in Pawtucket in three different areas: Community Leader/Activist, Business/Business Owner, and Youth Leader.
Please fill out the form by E.O.D Friday, September 29th, 2023 to nominate a leader of your choice and join us for the event on October 10th! The evening will also highlight local Latino food vendors and artists and will be free and open to the public.
Please note all honorees MUST be a Pawtucket resident/ own a business in Pawtucket!