City of Providence Announces Phase II Construction to Allens Ave Hurricane Barrier Sewer Gates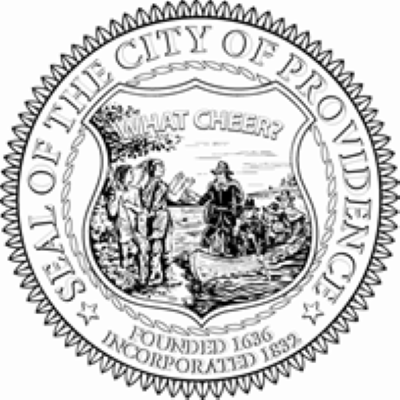 Part of $3 Million Investment in Fox Point Hurricane Barrier  
PROVIDENCE, RI- Mayor Brett P. Smiley today announced that on November 13, the City will start the second phase of construction rehabilitating the Allens Avenue sewer gates, a critical part of the Fox Point Hurricane Barrier. This project is part of a $3 million ARPA Revenue Recovery investment to rehabilitate the Fox Point Hurricane Barrier levee system, announced earlier this year.
"I am proud of the investments we are making to our hurricane barrier, an incredibly important part of our city infrastructure that has long needed repairs," said Mayor Brett P. Smiley. "This is one of the many ways my Administration is working to ensure the city is resilient and prepared should there be an emergency." 
Investing and improving the quality of the City's infrastructure is a top priority of the Smiley Administration. The first phase of construction to repair and rehabilitate the Allens Avenue sewer main gates began in July and this second phase of construction will complete the replacement of the hydraulic gate operators at this location. The Allens Avenue sewer gates typically only close during severe coastal storms to prevent floodwaters and storm surge from entering the sewer system and flooding the city.
Beginning next year, the City will continue with the Hurricane Barrier investment plan and replace all the road plates at four of the street gates associated with the hurricane barrier levee system. These plates house the components needed to secure the street gates when they are closed during a severe coastal storm or hurricane.
The second phase of construction will begin Monday, November 13, 2023 and should conclude by early December. During this phase of construction, Allens Avenue will remain open to both north and southbound traffic but will be reduced to one lane in each direction around the work zone at the Allens Avenue Hurricane Barrier Street Gate.
The City of Providence has worked diligently with the Army Corps of Engineers, Rhode Island Department of Transportation, Rhode Island Public Transit Authority, Narragansett Bay Commission, Rhode Island Hospital, Women and Infants Hospital, Johnson and Whales University and City of Cranston to proactively advise residents and commuters of the traffic changes. The City also encourages residents and commuters to plan accordingly during these weeks. 
For questions or more information please call 3-1-1.