City of Providence Announces Winter Rates for Providence Community Electricity Program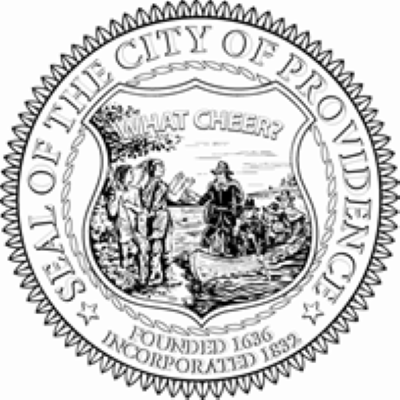 Offering Residents, Businesses Cost-Competitive and Energy Resilient Alternative  
PROVIDENCE, RI— Today, the City of Providence announced the new winter supply rate for the Providence Community Electricity program will go into effect beginning with the November meter read. Winter rates for the Providence Standard supply option most residents are enrolled in will be set at 17.641 cents/kWh for a period of six months, offering Providence residents a competitive alternative to Rhode Island Energy's recently announced supply rate of 17.741. Current participants do not need to take any action to remain in the program and receive the new pricing for the product in which they are currently enrolled.  
"Providence Community Electricity is the easiest way our residents and businesses can help reduce climate pollution," said Mayor Brett P. Smiley. "Through this program we are helping our community members save money on electric bills and get all of the benefits of cleaner, renewable energy." 
The electricity aggregation program launched earlier this year offers residents and businesses cleaner electricity at a competitive cost compared to the standard Rhode Island energy utility. Through the program, all Providence residential and business electricity customers that used Rhode Island Energy's Last Resort Service were automatically enrolled in the Providence Community Electricity Program's Standard electricity option as of their May 2023 meter read date. At launch, the Providence Standard supply included 5 percent more renewable energy than required by law and cost 10 percent less than the utility supply cost for residential customers. The Providence Community Electricity program works with Providence-based nonprofit Green Energy Consumers Alliance to ensure that greener, locally sourced power comes from wind turbines in Coventry and Providence and solar built on brownfields in Johnston, North Providence, and West Greenwich. 
The following table shows the prices for residential customers for different mixes of renewable energy offered by the Providence Community Electricity program:  
Residents and businesses may also choose to increase the renewable energy content of their electricity supply to 50% or 100% renewable at any time. Enrollees are allowed to opt-out of the program at any time with no cost. Currently, 93 percent of Providence customers stayed in the program this past spring and the majority of participants are enrolled in the Providence Standard supply. 
Residents are encouraged to take advantage of state and federal incentives that help save energy and money, like energy efficiency assessments at no-cost and rebates for high-efficiency electric heat pumps. More information about Providence Community Electricity can be found online at Electricity.ProvidenceRI.gov. Residents and businesses interested in entering the program, changing between renewable energy tiers, or that would like to opt-out can still do so when they reach out to the program's supplier, NextEra Energy Service, at (888) 387-1084 or by visiting the program website.