City of Providence Launches Comprehensive Plan Survey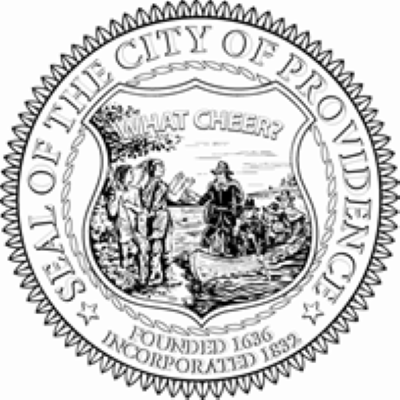 New survey tool bolsters engagement process for collecting community input for planning goals and policies
PROVIDENCE, RI– Mayor Brett P. Smiley today announced the launch of the Comprehensive Plan Survey, one of the City's engagement tools for gathering input from residents and stakeholders on the City's future growth, sustainability, and policy initiatives. This user-friendly survey can be accessed online at plan.providenceri.gov/survey and will remain open for participation until October 31.
"It's important that the framework we develop to grow our city over the next ten years is collaborative and preserves the qualities that make Providence unique," said Mayor Brett Smiley. "That's why we are asking all our residents to participate in this survey and to stay engaged throughout the entire comprehensive plan update process. Together, we can build a plan that address the biggest challenges facing Providence today and set our city up for long-term growth and success."
Earlier this year, the City began the public process of updating Providence's Comprehensive Plan, a document that serves as a roadmap for the city's development over the next decade and beyond. The Comprehensive Plan encompasses a wide range of areas including housing, transportation, sustainability, economic development, and community well-being. Survey data and input gathered at dozens of community forums hosted by the Planning Department will inform the goals and strategies in the updated plan. The City's current Comprehensive Plan expires at the end of 2024.
"The City's engagement for the Comprehensive Plan is very much the kind of process that shows how Providence wants to integrate the voices of people from various backgrounds and establish a sense of fairness and belonging for all residents," said Dr. Silas Pinto, Director of Diversity, Equity, Inclusion & Belonging. "This survey has made significant efforts to be inclusive and comprehensive and has gone to great lengths to ensure that it is translated into several of the most commonly spoken languages of Providence, which was validated in consultation with local experts who work with these languages on a regular basis."
The survey is open through October 31 and is available in Spanish, Portuguese, Haitian Creole, Chinese, Khmer, and English. The full survey takes about ten minutes to complete, and an abbreviated survey is available in all six languages for anyone who would like to complete
it in less time.
"We are delighted with the vibrant participation we have encountered throughout Providence during our in-person Comprehensive Plan community engagement events and want to ensure as many people as possible can provide input through our web-based portal as well," said Joe Mulligan, Director of Planning. "Public comment is the foundation upon which Providence will build the structure of our future growth."
For more engagement opportunities and information about the Comprehensive Plan, residents are encouraged to visit plan.providenceri.gov.