City to Vaccinate Eligible High School Students with Fun Events at Shea and Tolman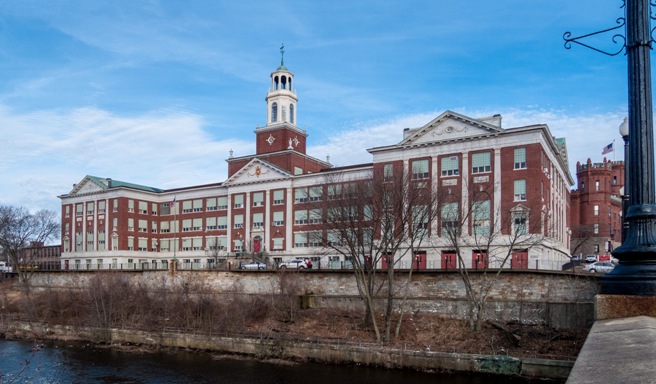 PAWTUCKET- The City of Pawtucket has announced that it will be working on fun and engaging events with the Pawtucket Youth Commission to vaccinate its eligible high school students interested in getting a vaccine located at both high schools in the City.
The City, in line with State recommendations, will be holding the vaccination clinics at the High Schools to vaccinate the students over 16 years old. Clinics are scheduled at Shea High School on May 13th and Tolman High School on May 18th. Students will be vaccinated and, after waiting the 15-minute observation period, will be given a voucher for an item from the food trucks parked outside set up as a "block party."

"We want to have the students get as much out of this experience as they can and want to encourage them to get vaccinated," said Mayor Donald R. Grebien. "We know it is important for everyone who is eligible to get vaccinated and we feel as though the students deserve a fun and safe experience. I want to thank the Pawtucket Fire Department, EMS, and EMA for their continued hard work on vaccination efforts along with the Pawtucket City Council, School Committee, and our many partners who continue to spread the importance of getting vaccinated."
"We are all dedicated to protecting our students and our residents," said Council President David Moran. "I want to encourage everyone to get vaccinated and discuss the importance of vaccination so we can continue protecting Pawtucket from the spread of the virus."
"I can't stress enough the importance of getting our students vaccinated," said Chair of the Pawtucket School Committee, Gerard Charbonneau. "We are responsible for keeping them safe while in school and this is a huge step that direction."
Additionally, AccuReference Medical Lab will be providing testing on site for students and Pawtucket Police and Fire will be coordinating resource tables for any students interested in learning more about a career as a public safety officer or firefighter.
"In order to keep the students safe we have broken up the shifts students are getting vaccinated in so they don't intermingle between pods," said Pawtucket Public Health and Equity Leader Elizabeth Moreira. "Every student who is not participating in in-person classes that day in both schools will be asked to take a test prior to receiving their vaccine."
"We want to make sure that the students are able to hear from their peers about why they should get vaccinated and not just their teachers," said Community Liaison Kassandra Florez who works with the Youth Commission to engage the students on important issues.
The partnership with the Pawtucket Youth Commission will be to help bring awareness of the importance of getting the COVID-19 vaccine to the student body and while also assisting vaccination efforts as volunteers.
Due to alternating schedules, any students who are participating in classes in-person that day in their respective public high school will be vaccinated between 12 and 3pm with any students remote learning eligible to be vaccinated between 3 and 6pm on the same day. Any private school students are eligible to get vaccinated can receive a vaccine at either the Shea or Tolman clinic after 3pm.
For those with any questions regarding these events, please contact emoreira@pawtucketri.com.