Classical High School's Scott Barr Named 2022 Rhode Island Principal of the Year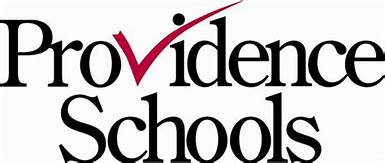 PROVIDENCE, RI – Commissioner Angélica Infante-Green, Mayor Jorge Elorza, Superintendent Javier Montañez, Rhode Island Association of School Principals (RIASP) Executive Director Robert Littlefield, and staff and students gathered today at Classical High School for a surprise announcement that Classical Principal Scott Barr was named the 2022 Rhode Island Principal of the Year.
"We're thrilled that one of Providence's very own school leaders has received this recognition from principals from across the state," said Commissioner Infante-Green. "Providence students and families are fortunate to be able to turn to leaders like Principal Barr for support and guidance. I join students, staff, alumni, and loved ones in congratulating Principal Barr on this honor and wishing him continued success."
"There is no doubt that the leadership of Principal Barr is making a positive impact on students and preparing them for future success," said Mayor Jorge O. Elorza. "As a Classical alumnus myself, and as a former student of his, I know the difference Principal Barr has made for hundreds of kids. On behalf of our entire city, I congratulate Principal Barr."
"Principal Barr goes above and beyond for his students and his school community, and he is deserving of this prestigious award," said Superintendent Dr. Javier Montañez. "A pillar of our community's Turnaround Action Plan for Providence Public Schools is having world-class talent throughout our system, and Principal Barr is a shining example of the outstanding leadership we have. Congratulations to Principal Barr and the entire Classical High School community."
"The Rhode Island Association of School Principals' Executive Board Committee is proud to have selected Classical High School Principal Scott Barr as the 2022 Rhode Island Principal of the Year," said RIASP Executive Director Robert Littlefield. "In the wake of such a challenging time in education, we must take time to recognize school leaders who adapted and persisted despite many challenges to meet the needs of their students and families. Principal Barr has a tremendous track record of service and success at Classical, and we could not be more excited to celebrate his leadership."
Barr was born in Lincoln, Rhode Island. He is married to a teacher, Mrs. Joyce Barr, and has two children, Sofia and Luke. Barr began his career 32 years ago working in Providence Public Schools as a history teacher. During his tenure he served as a classroom teacher and eventually became the Department Chair at Classical High School.
After a move to administrative leadership, as an Assistant Principal at Cranston East High School, Barr returned to Providence to serve Classical as its 16th principal. Under his leadership, Classical has received numerous awards and is consistently ranked among one of the best public schools in the state and country.
Earlier this week, U.S. News & World Report listed Classical as Rhode Island's top school and ranked it 91st in its list of top 100 schools nationally. In 2017, the U.S. Department of Education announced Classical as a National Blue Ribbon School, based on their overall academic excellence or their progress in closing achievement gaps.