Climate Action RI Endorses Gonzalo Cuervo for Mayor of Providence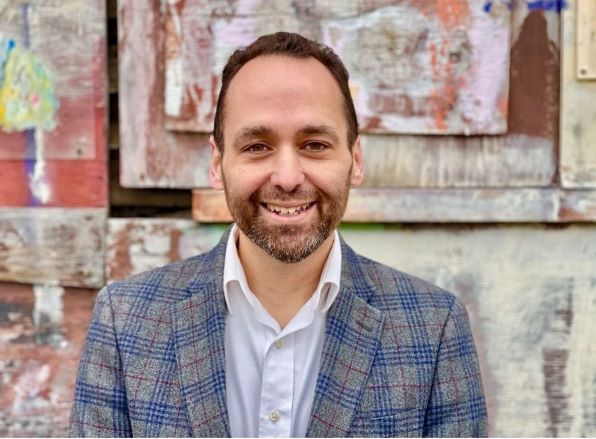 PROVIDENCE, RI — Climate Action RI (CARI), the Rhode Island climate action group and affiliate of 350.org (the national climate action organization co-founded by legendary climate activist Bill McKibben) has endorsed Gonzalo Cuervo for Mayor of Providence.
"Gonzalo has the skills, relationships, community ties, and vision to get the job done", said Caitlin Sanford, CARI's Providence Politics Team lead.
Said Justin Boyan, CARI's co-founder and President, "During this brutal summer of 2022, the urgent need for climate action has never been more apparent. Fossil-fuel emissions are baking our towns, boiling our ocean, fouling our air, drying our farms, and unraveling the web of life worldwide. At this stage of the climate crisis, only large-scale, economy-wide political action can safeguard our future. Gonzalo understands this and will be a strong force for climate action as mayor of Providence."
"This endorsement is a great honor and responsibility," said Cuervo. "With many of our neighborhoods built at sea level and facing significant inequities, it's critical to ensure that Providence leads the way in climate justice and resiliency. I look forward to working closely with Climate Action RI as Mayor."
Cuervo went on to highlight key planks in his campaign platform on Climate, Health & Sustainability. "My campaign is committed to updating and implementing key priorities from the Climate Justice Plan, developing Green Justice Zones, rezoning around the port to prevent future polluting industries from locating there, and investing in green infrastructure throughout the city. In addition, we will lead the development of a sustainable green and blue economy at the Port of Providence, plant 5,000 street trees to eliminate heat islands, and increase the energy efficiency of older homes and buildings."
More about Gonzalo Cuervo's climate platform can be found at https://www.gonzaloforprovidence.com/climate-health-sustainability.
Climate Action RI (CARI) is an action group focused specifically on the issue of climate change and what can be done on national, local, and individual levels. They are based in Rhode Island and are a local 350.org affiliate. CARI's mission is to change the way our society creates and uses energy, focusing on the elimination of fossil fuel extraction and use, and the way we work together in anticipation of climate change. They do this work through vivid, nonviolent actions that stimulate public engagement; direct communication with stakeholders and legislators; and mutual support with other organizations whose missions overlap with theirs. They are committed to climate and environmental justice across all sectors to foster a healthy and equitable society. More about CARI can be found at https://world.350.org/rhodeisland/homepage/.
Gonzalo Cuervo's campaign is endorsed by numerous civic and elected leaders who have committed to taking action to address climate change and are committed to ensuring an equitable, carbon-neutral, and climate-resilient future for Providence.