Connecticut man sentenced to serve 27 years in state prison for 2019 murder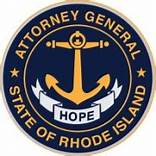 PROVIDENCE, R.I. – Attorney General Peter F. Neronha announced today that a Connecticut man has been sentenced in Providence County Superior Court to serve 27 years at the Adult Correctional Institutions (ACI) after pleading to the 2019 stabbing death of 28-year-old Stephen Cabral.
On May 11, 2023, Jaquontee Reels Felder (age 28) entered a plea of nolo contendere to one count of second-degree murder. Superior Court Justice Richard D. Raspallo sentenced the defendant to 40 years, with 27 years to serve at the ACI, and a 13-year suspended sentence with 40 years of probation.
Had the case proceeded to trial, the State was prepared to prove beyond a reasonable doubt that during the early morning hours of June 30, 2019, the defendant stabbed and killed 28-year-old Stephen Cabral in a Walgreens parking lot on Atwells Avenue in Providence.
Shortly before 2:00 a.m., the victim left Club Seven, a nearby nightclub, before getting into an altercation with the defendant and several other individuals. The defendant left the area, but then returned several minutes later. Surveillance footage from nearby establishments showed eight men, including the defendant, run across the parking lot and attack the victim. While the other men punched and kicked the victim, the defendant stabbed the victim in the chest.
Rescue personnel transported the victim to Rhode Island Hospital where he was pronounced dead at 2:23 a.m.
Using surveillance footage, investigators identified all eight assailants and now all eight have been convicted for their roles in the attack.
Special Assistant Attorney General Jonathan Burke and Assistant Attorney General Daniel Guglielmo of the Office of the Attorney General and Detectives Theodore Michael and Steve Sullivan of the Providence Police Department led the investigation and prosecution of the case.